In Madhya Pradesh, govt shakes off caste tags by renaming 80 schools
The schools which were earlier named after the dominant castes in those area were creating divisions in the society.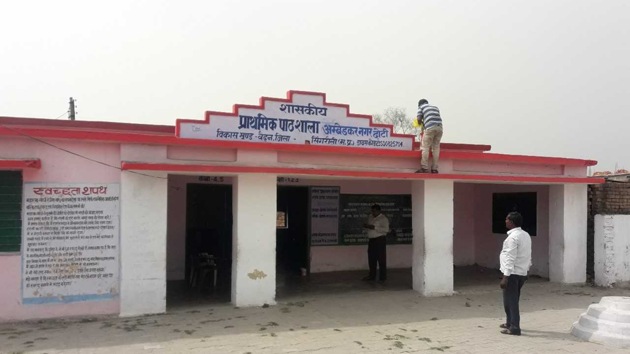 Updated on Apr 16, 2018 12:06 AM IST
Better late than never.
In an almost month-long exercise which concluded on Sunday, the Singrauli district changed the names of 80 government schools between 15 to 50 years old which were named after the dominant castes in that area. They have now been named after famous Indians to make them caste-neutral.
These schools in Singrauli, 780 km east of Bhopal,include primary, middle and high schools are between 15 to 50 years old. While the schools were initially named after castes for 'convenience', the exercise showed up its drawbacks.
"When the schools were started in the area, they were named according to the local population simply for the sake of identification. Unfortunately, if the school was named after a Dalit caste, the upper castes became hesitant to send their children to the school, thinking that it was meant exclusively for the children of that particular caste. Slowly this started a divide between children on caste lines, with children of the same caste going to a school named after their caste" said a local teacher, requesting anonymity.
Singrauli, collector, Anurag Chaudhary said, "During our tours to various places in the district, we saw many schools having names like 'Basor Tola', 'Harijan Basti', 'Godan Tola', Baiga Basti, Khairwari Tola, Viryani Tola and others. When asked the villagers informed us that the names were on the caste lines and admitted that it had increased divide among the children."
"In March, we started identifying the schools that were named after castes. The district panchayat identified 80 such schools and asked the village committee to rename them after famous people," Chaudhary said.
Now, the names of these schools do not have any caste tag and have been named after great personalities like Dr Ambedkar, Swami Vivekanand, Maharani Rani Durgawati, Chandrashekhar Azad etc.
Activists say that this tradition of naming schools after castes is prevalent in other districts too and needs to be stopped.
A social activist from Madhya Pradesh, Rakesh Malviya said, "I am happy that somebody had paid attention to this problem. The use of castes in the name of schools is a social mistake but prevalent in many districts of the state. Not only students but teachers also discriminate with students while teaching. By doing this, we are instilling casteism among school students which is very harmful for the future of our country."
"This step should have been taken much earlier. The school is for inspiring children but and putting stamp of a particular caste on the kids on the basis of the school they go to is wrong," MP Teachers Association, general secretary Ashutosh Pandey said.
Close Story