India and China to continue talking on NSG membership, next meet soon
Hindustan Times |
Jayanth Jacob and Sutirtho Patranobis
Oct 31, 2016 08:38 PM IST
India and China agreed on Monday to continue talking after two rounds of discussions ended on New Delhi's membership bid for the Nuclear Suppliers Group (NSG), an issue that has driven a wedge in bilateral ties in recent months
India and China agreed on Monday to continue talking after two rounds of discussions on New Delhi's bid for membership of the Nuclear Suppliers Group (NSG), an issue that has driven a wedge in bilateral ties in recent months.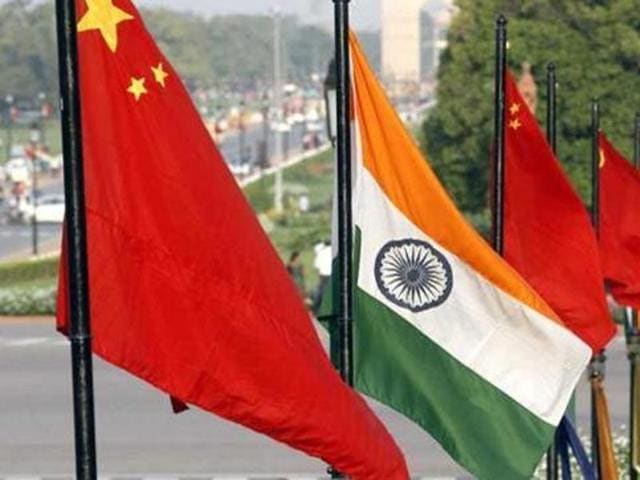 Official sources described the day-long talks in Beijing between Amandeep Singh Gill, joint secretary for disarmament in the external affairs ministry, and Wang Qun, the director general of China's department of arms control, as "substantive and constructive".
The two officials held their first round of talks in New Delhi on September 13 and they will meet again soon, the sources said.
Monday's talks came ahead of possible informal consultations in the next two months on India's membership in a NSG panel headed by Argentine ambassador Rafael Grossi.
China has mooted a criteria-based approach for India's entry into the NSG, an elite group of 48 countries that controls trade in nuclear technology and fissile materials.
India is not a signatory to the Nuclear Non-Proliferation Treaty (NPT) as it finds the regime discriminatory. New Delhi argues the expansion of its civil nuclear programme is necessary to meet targets under the Paris climate deal.
Read:Pakistan says NSG membership for India will harm regional stability
NSG membership, India says, will ensure a stable trading regime for its quest to expand its civil nuclear programme.
NSG membership and China's blocking of India's efforts to ban Pakistan-based Jaish-e-Mohammed chief Masood Azhar at the UN Security Council have hit bilateral ties in recent months.
India's bid to enter the NSG in June was backed by the US and France but faltered after China, South Africa, New Zealand and Austria opposed it. China's opposition was seen as support for its key ally Pakistan, which applied for NSG membership soon after New Delhi announced its bid.
Earlier this month, foreign ministry spokesperson Geng Shuang said China's position on India's entry to the NSG "has not changed", indicating it would continue to oppose the bid till consensus emerges on allowing countries who have not signed the NPT into the group.
At the end of the September talks, China had pointed out that it "supports the notion of two-step approach…at the first stage, to explore and reach agreement on a non-discriminatory formula applicable to all the non-NPT states, and to proceed to take up country-specific membership issues at the second stage".