Indian Army wants to change the way it fights enemies
Hindustan Times, New Delhi |
Sudhi Ranjan Sen
Oct 10, 2018 10:32 AM IST
With Integrated Battle Groups or light fighting units, response to a situation and movement of troops will become much faster.
The way India fights its enemies could change with Integrated Battle Groups (IBG) comprising critical elements such as artillery, mechanised infantry, armour, signals and air support likely to replace the current somewhat, antiquated structures, Corps and Brigades.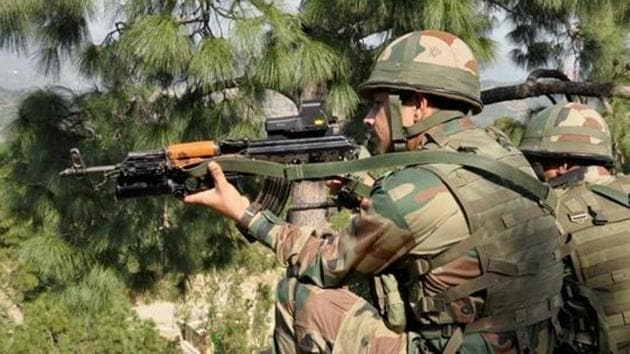 IBG is one of the key issues before army commanders who are meeting in New Delhi, a top defence ministry official aware of the matter said, asking not to be identified.
"The proposal is set to be cleared," this person added.
Integrated Battle Groups will change things in several ways. "For one, IBG will bring in more mobility, increase our ability to concentrate force within a specific battle theatre and, should the need arise, make it much easier to switch forces across theatres," a top Indian army officer said on condition of anonymity.
"These are self-contained, light fighting units that can deliver the required punch if backed by the right kind of resources and technology. Response to a situation and movement of troops will become much faster," Lieutenant General KJ Singh (retd) the former Western Army Commander said, explaining the rationale and benefits of IBG.
The fighting formations of the army are divided between Holding Corps , whose main task is defensive i.e. to hold ground , and Strike Corps who are assigned an offensive role inside enemy territory.
Despite efforts over the past few years, Strike Corps do take time to move towards the border or the areas of thrust.
Movements of Strike Corps or their elements are also always under intense scrutiny by enemy countries. "IBG will allow for more flexibility, deployment and employment. It allows the Indian Army to be much more pro-active. All battles today are fought in an integrated manner," Lieutenant General Vinod Bhatia (retd) said, adding a caveat that the idea still " needs to be implemented with care."
Today, corps, each comprising at least three divisions, which, in turn, have three brigades under them, are the largest operational field formations. The brigades, comprising at least three regiments, each with around 800 fighting men, are the lynchpins or the base units that are used to project force.
"In case of hostilities, brigades often need to be augmented with Air, Mechanised Infantry, Armour, Artillery elements according to the mission and requirement. Once IBG come into play, having to augment formations with air, artillery etc is done away with since they are organised with all these units to start with and function as composite fighting unit," another senior army official said on condition of anonymity.
IBG, however, will not completely replace the current structure of corps being the main pivots or field formations.
They will "be deployed according to the terrain and the task at hand," the army official said.
The coming of IBG will also bring about changes in the command and control structure. Currently, a Lieutenant General commands a Corps and a Major General leads a Division. According to one of the proposals before the army commanders a Major General will head an Integrated Battle Group.