Intellectuals condemn arrest of activists, call it 'perilous, chilling, fascist'
Updated on Aug 28, 2018 08:01 PM IST
Pune police on Tuesday carried out searches at residences of prominent lawyers and activists in five states across India in connection with their investigation into alleged Maoist links with the Elgar Parishad held in the city on December 31, 2017.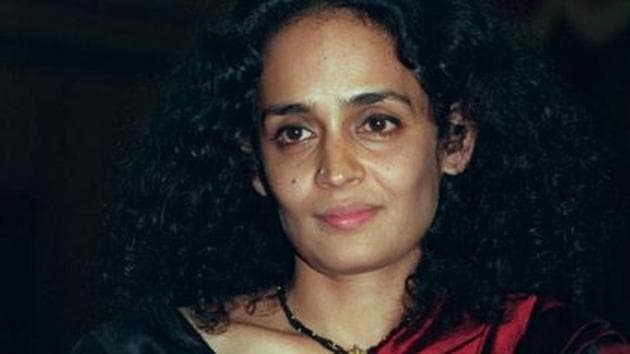 New Delhi |
HT Correspondent
The arrests of human rights activists in nationwide police raids was "absolutely chilling" and a "virtual declaration of emergency", said opinion makers on Tuesday.
"The simultaneous statewide arrests are a dangerous sign of a government that fears it is losing its mandate and is falling into panic," Booker Prize-winning writer Arundhati Roy told news agency PTI.
"That lawyers, poets, writers, Dalit rights activists and intellectuals are being arrested on ludicrous charges... while those who make up lynch mobs and threaten and murder people in broad daylight roam free, tells us very clearly where India is headed," said Roy.
Roy alleged anybody who speaks up for justice or against Hindu majoritarianism is being made into a criminal. "What is happening is absolutely perilous. In the run up to elections, this is an attempted coup against the Indian Constitution and all the freedoms that we cherish," she said.
Roy and other were speaking about the Pune police raiding lawyers and activists in five states across India in connection with their investigation into the alleged Maoist links.
Supreme Court lawyer Prashant Bhushan said the government is cracking down on dissent. "Fascist fangs are now openly bared," he said on Twitter.
"It is a clear declaration of emergency. They are going after anyone who has spoken against the government on rights issues. They are against any dissent," he was quoted by PTI as saying.
Also read: Modi 'assassination plot': Maoist ideologue P Vara Vara Rao arrested from Hyderabad, say family members
Historian Ramachandra Guha called the arrests "absolutely chilling" and urged the Supreme Court to intervene and stop the "persecution and harassment" of independent voices.
"Sudha Bharadwaj is as far from violence and illegality as (BJP president) Amit Shah is close to those things," said Guha on Twitter, referring to the human rights lawyer detained in Faridabad.
Human rights activist Shabnam Hashmi blamed the Narendra Modi government for the arrests. "Strongly condemn raids on human right defenders' homes since Morning in Maharashtra, Jharkhand, Telangana, Delhi, Goa. Stop harassing HRDs! Condemn Modi's authoritarian regime," Hashmi said on Twitter.
Shehla Rashid, student leader at the Jawaharlal Nehru University (JNU), alleged the Pune police's raids were an attempt to "instil fear among those are vocal about issues".
"It is also to manufacture a narrative and a sense of false enemy to misguided people ahead of the 2019 elections I highly condemn these," she said.
Former JNU student leader Umar Khalid said the raids are an attempt to send a message to those who are raising their voices. "Ahead of 2019 elections, a sense of fictitious enemy is being conjured," he said.
Amnesty International said the sweep raised "disturbing" questions about whether the arrests were politically motivated. "India is witnessing a massive crackdown on lawyers, journalists, activists and human rights defenders, who have been critical of the state," the watchdog's India chapter said on Twitter.
"The government should protect people's rights to freedom of expression, association, and peaceful assembly instead of creating an atmosphere of fear."
(With inputs from agencies)
Personalise your news feed. Follow trending topics