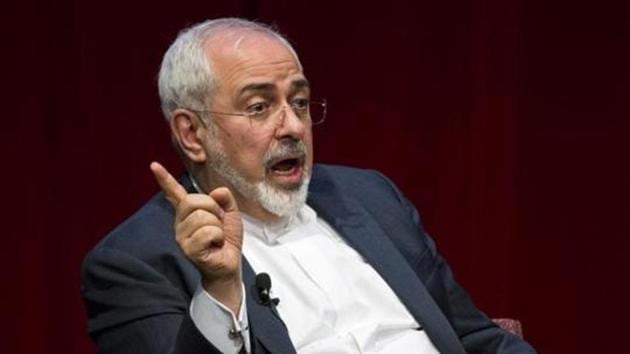 Iranian foreign minister on India visit to lobby support against US
Javad Zarif last visited India in January, and the current trip was organised at short notice at Tehran's request.
UPDATED ON MAY 13, 2019 11:59 PM IST
Iranian foreign minister Javad Zarif arrived in New Delhi late on Monday on an unscheduled visit to lobby for India's support in the face of rising tensions between Iran and the US, people familiar with developments said.
Zarif last visited India in January, and the current trip was organised at short notice at Tehran's request, the people cited above said. Zarif will meet external affairs minister Sushma Swaraj on Tuesday morning before leaving India in the afternoon.
India has been hit by the US decision to end exemptions to sanctions on Iranian oil imports. Tehran was among New Delhi's top three energy suppliers, providing 23.6 million tonnes of oil last year, or about 10% of the country's energy needs.
The sanctions were imposed after President Donald Trump withdrew the US from the 2015 nuclear deal between Iran and world powers. Last week, Iran said it would begin enriching uranium at higher levels within 60 days if the world powers failed to agree on new terms for the nuclear deal.
The US sanctions on Iranian oil imports and the tensions between Tehran and Washington are expected to figure in talks between Zarif and Swaraj. Zarif is expected to brief the Indian side on his country's position on the tensions.
Iranian ambassador Ali Chegeni said last week that while India will decide on future oil imports according to its national interests, New Delhi is not expected to ignore a reliable energy supplier such as Tehran.
Chegeni also said India, as a country that welcomed the Iran nuclear deal and as a "big partner of the US", should "defend the deal" and talk to the Americans about the need to protect the arrangement.
The Iran-US tensions spiked after Washington said Tehran was preparing for some kind of an attack and dispatched warships, including an aircraft carrier, and B-52 bombers, to the region. Iran has vowed to retaliate if it is attacked.
An attack on four commercial vessels off the coast of the UAE over the weekend has added to tensions. Saudi Arabia said on Monday two of its oil tankers were among those attacked.
Close