Jammu: Army files FIR against unidentified people for pelting stones at Sunjuwan camp
Updated on Feb 24, 2018 08:14 PM IST
Earlier this month, three militants had attacked the Sunjuwan army camp in Jammu and killed 6 soldiers and a civilian.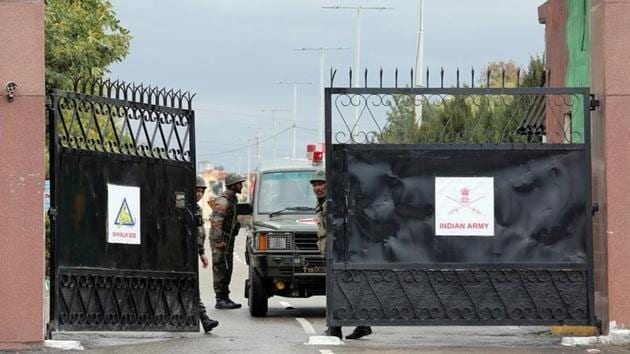 The Army has lodged an FIR against unidentified miscreants for pelting stones at a military station, which was recently attacked by three Jaish-e-Mohammad (JeM) militants in Jammu.
Six soldiers and a civilian were killed and 10 others, including four soldiers, were injured in the terror attack on the Sunjuwan camp. All three militants, who stormed the camp, were also killed in retaliatory action.
An army official said unidentified people pelted stones at the camp along the Jammu-Pathankot bypass on Friday.
"The stone pelting was done on post number 12, which is adjacent to the area which was the suspected entry point of three terrorists," he said.
The FIR was lodged last evening, the official said. The police carried out inspections in the area from where the stone pelting was done, he added.
"Some suspects were identified by the police," the official said, adding that the police was keeping a vigil.
A senior police officer said an investigation was underway in the case.
Personalise your news feed. Follow trending topics