Jayalalithaa's 'son' a fake, arrest him, orders Madras high court
Updated on Mar 27, 2017 04:23 PM IST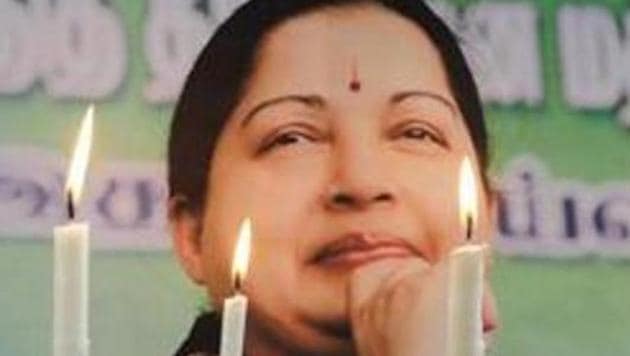 The Madras high court on Monday directed Tamil Nadu Police to arrest a man from Erode, days after he claimed to be the son of late former chief minister J Jayalalithaa.
Justice R Mahadevan said J Krishnamurthy had " ... not only cheated the court but also prepared forged documents."
Krishnamurthy had filed a writ petition with the Madras high court 10 days ago in which he claimed to be the son of the late CM and Telegu actor Shoban Babu.
He also claimed to be living with his adopted parents, and said that "his mother" (Jayalalithaa) was going to introduce him to the public in September last year.
VK Sasikala, the current AIADMK general secretary who is in jail, was against the move, and fought with the actress-turned-politician days before the latter was admitted to the hospital, he said.
During its preliminary hearing on March 17, the high court demanded proof from Krishnamurthy and prominent social activist Traffic Ramaswamy, who was acting as his counsel, that he is indeed the late chief minister's son and warned that severe action would be taken if the petitioner's claims were found to be false.
The court said that the proof will have to be verified for authenticity by the police. The report was submitted to the court on March 24 in a sealed cover and it asked the police to investigate them on the same day.
This is not the first time that rumours about a child of the secretive late AIADMK leader have been revealed to be false. Following her death in December 2016, a picture of a woman bearing a superficial resemblance to Jayalalithaa began circulating on social media before it was revealed to be that of a singer living in Australia.
Personalise your news feed. Follow trending topics