Jayalalithaa was never pregnant, Tamil Nadu govt informs Madras high court
Hindustan Times, Chennai |
C S Kotteswaran
Jul 24, 2018 10:49 PM IST
A Bengaluru woman had filed a case claiming to be the biological daughter of Jayalalithaa.
Former chief minister J Jayalalithaa was never pregnant in her life time, the state government informed the Madras High Court on Tuesday submitting video clips of late TN chief minister dating back to 1980s.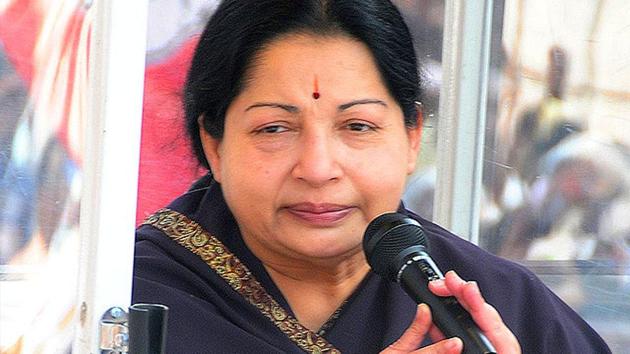 TN Advocate general Vijay Narayan made this statement in his arguments related to a case filed by one Amrutha of Bengaluru who has been claiming to be the biological daughter of former AIADMK leader.
The Advocate General submitted that the petitioner's intention was to take over the properties left behind by the late leader. He also asked the petitioner, why she had never taken a picture with Ms Jayalalithaa. Narayan also submitted before justice S Vaidyanathan that as per the records submitted by Amrutha, she was born in August 1980. The video clip submitted to the court was taken in 1980 at a film award ceremony. "This was filmed just a month before the birth of Amrutha and the court can see that there are no signs of pregnancy," he claimed.
There are other relatives of Ms Jayalalithaa and their DNA samples can be compared with that of Amrutha if required, Narayan added. Justice Vaidyanathan posted the matter for further hearing next week.
In her petition, Amrutha had also sought a direction to exhume Jayalalithaa's body and enable her and her family to cremate it on the grounds that the chief minister was a Brahmin. She also prayed to the court to order a DNA test to ascertain her parentage. Jayalalithaa died on 5 December 2016 after prolonged hospitalisation and was buried at the Marina beach.
Amrutha had approached the high court after failing to impress the Supreme Court to order a similar review on November 27, 2017. Rejecting her plea, the Supreme Court had suggested that she approach the high court concerned for any relief.