Kashmiris protest 'communalisation' of Kathua girl's rape-murder case
Updated on Feb 22, 2018 08:08 PM IST
The girl's mutilated body was found on January 17, a week after she went missing from Rasana village in Kathua district.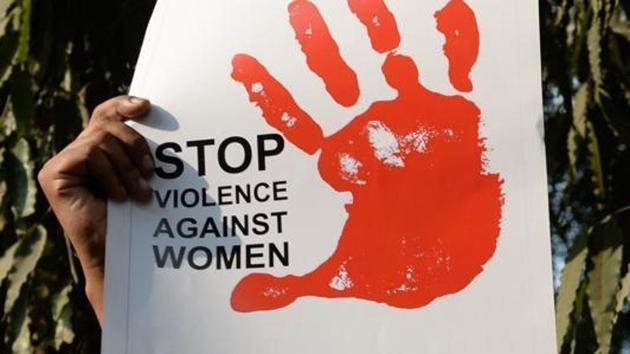 Hindustan Times, Srinagar |
Ashiq Hussain
Protest rallies were taken out in Srinagar on Thursday, demanding justice for an eight-year-old tribal girl who was found raped and murdered in Kathua district over a month ago.
Civil society members joined up with traders, academics, students and lawyers at Pratap Park in Srinagar to denounce right-wing activists who came out in support of the people arrested for the crime. The protesters sought that the people responsible for the crime be brought to book, and the authorities prevent the process of justice from falling prey to "communal politics".
"We have come here in solidarity with the victim's family. We want to tell them and the Gujjar community that we are with them in their hour of grief," said Shakeel Qalandar, a senior trade union leader.
The girl's mutilated body was found on January 17, a week after she went missing from Rasana village in Kathua district. The crime branch arrested three people – including two special police officers and a minor – in connection with the case. One of them, special police officer Deepak Khajuria, was a member of the search team deputed to find the girl after her father lodged a missing complaint. The case, however, took a political turn when members of the right-wing Hindu Ekta Manch and the Bharatiya Janata Party (BJP) took out a rally to demand Khajuria's release.
"We were hopeful that the girl will get justice after the crime branch arrested some men. It is deplorable that some people should come out in support of them," said Qalandar.
Separatist leaders termed the "communalisation and politicisation" of a minor's rape and murder as "deplorable, disgusting and against all ethics". Jammu Kashmir Liberation Front chairman Yasin Malik addressed a rally at Abi Guzar, before being detained while trying to march towards Lal Chowk. The separatist leader demanded capital punishment for the accused.
Senior Hurriyat leader Syed Ali Geelani also addressed the rally through telephone, expressing horror over police security being accorded to a BJP leader's rally in support of the accused in Kathua. "I appeal to people from all sections of society – particularly the non-Muslim community and human rights groups in Jammu – to come out in support of the victim's family. The perpetrators must be punished for their heinous crime," he said.