Lok Sabha passes bill to amend Aadhaar act
Updated on Jan 04, 2019 11:52 PM IST
The Aadhaar and Other Laws (Amendment) Bill proposes changes in the Aadhaar Act, Indian Telegraph Act and the Prevention of Money Laundering Act to comply with a Supreme Court judgement pronounced on September 26 last year, in which it upheld the constitutional validity of unique identification project with certain restrictions and changes.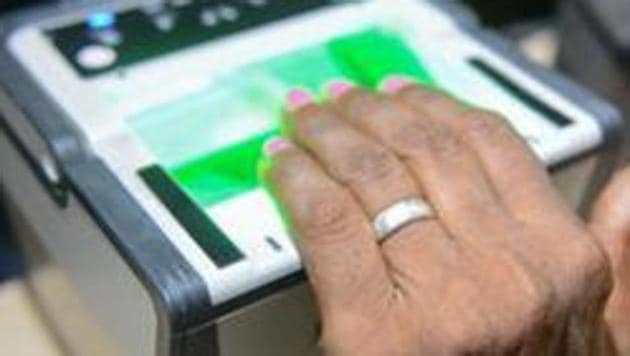 The Lok Sabha on Friday passed a bill to amend the law on Aadhaar, inching closer to enacting changes that will allow individuals to voluntarily offer biometric details as an identity proof for obtaining private sector services such as mobile phone connections and bank accounts.
The move comes in the aftermath of the Supreme Court striking down portions of the Aadhaar Act, in particular its Section 57, which allowed non-government entities access to the identity database. Experts and opposition members have called the move to restore the access controversial.
"Aadhaar, being a digital identity, has removed the role of a middleman in a substantial measure... It doesn't tell about my caste, religion and medical condition. It is safe and secured and is for India and Indians," Union electronics and IT minister Ravi Shankar Prasad said, holding up his Aadhaar card in the House.
The amendments are being pushed through the Aadhaar and Other Laws (Amendment) Bill. The bill will now need to be passed by the Rajya Sabha, where the government does not have a majority.
Opposition leaders criticised the way the government passed the bill. "Convention says House never takes up Bills on Friday afternoon as it is Private Members Bill Day. This government is making a mockery of all institutions including Parliament," said Trinamool Congress MP Derek O'Brien in a tweet. Biju Janata Dal's Tathagata Satpathy opposed the Bill and walked out after speaking against it for over 15 minutes.
"The Supreme Court had read down Section 57 to the extent that it allowed private sector access to the Aadhaar authentication system. The amendments have deleted Section 57 and in its place has introduced the concept of the "Aadhaar ecosystem" that includes within it private agencies who can now access the authentication infrastructure once again," said Rahul Matthan, a partner-lawyer in technology and media practice at the law firm Trilegal, and Privacy 3.0 author. "We need the public-private nature of the infrastructure to be preserved — though not at the cost of privacy. What makes it complicated is...that the SC itself was not clear in striking down the private sector access," he added.
Personalise your news feed. Follow trending topics