Major reduction in number of new HIV infections in India, says UN report
Jul 20, 2018 01:25 PM IST
In India, new HIV infections dropped from 1,20,000 in 2010 to 88,000 in 2017, AIDS-related deaths from 1,60,000 to 69,000 and people living with HIV from 23,00,000 to 21,00,000 in the same time period, the report said.
India saw a major reduction in the number of new HIV infections, AIDS-related deaths and people living with HIV from 2010 to 2017 on the back of sustained and focussed efforts, according to a UN report which warned that the epidemic was growing in Pakistan.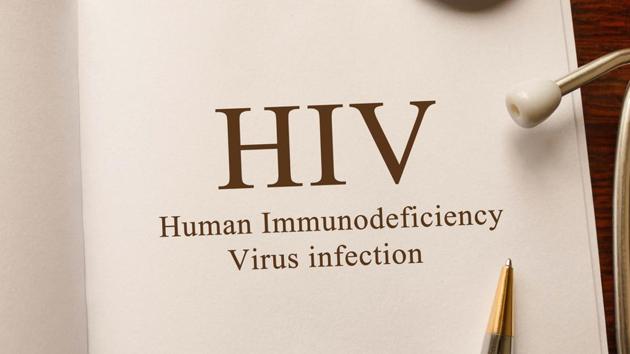 The Joint UN Agency on AIDS (UNAIDS) report titled 'Miles to go — closing gaps, breaking barriers, righting injustices' said Asia and the Pacific regions have made strong inroads with its HIV response.
Sustained and focused efforts to reach key populations have led to major reductions in HIV infections in Cambodia, India, Myanmar, Thailand and Vietnam between 2010 and 2017.
The report, however, warned that the global new HIV infections were not declining fast enough. It also noted that the epidemics were expanding in Pakistan and the Philippines.
In India, new HIV infections dropped from 1,20,000 in 2010 to 88,000 in 2017, AIDS-related deaths from 1,60,000 to 69,000 and people living with HIV from 23,00,000 to 21,00,000 in the same time period, the report said.
India has an approved social protection strategy, policy or framework that is being implemented, it said.
Successive surveys in Cambodia, India, Thailand and Vietnam also indicate that attitudes towards people living with HIV have improved creating safer working conditions for sex workers and engaging them closely in the design and implementation of programmes make a huge difference, it said.
The report underscored the public health benefits of decriminalising sex work.
It found that countries that had decriminalised at least some aspects of sex work have fewer sex workers living with HIV than countries that criminalise all aspects of sex work.
Modelling based on data from Canada, India and Kenya indicates that the decriminalisation of sex work could avert 33–46%of HIV infections over the course of a decade.
The report cited the example of Karnataka, where advocacy work with senior police officials, sensitisation workshops and the inclusion of HIV and human rights topics in pre-service curricula led to significant decreases in the arrest of female sex workers, especially during police raids.
Before the interventions, half (50%) of the 4,110 surveyed female sex workers said they had been arrested or detained at some point during police raids, that proportion shrank to 20% after the interventions, the report said.
Referring to the initiative sponsored by the Bill & Melinda Gates Foundation to reduce the spread of HIV in India, the report said the Avahan programme in Karnataka and other States remained a "sterling example" of the impact of combining condom programming with community empowerment and structural improvements that tackle stigma, violence and unsafe working environments.
UNAIDS, however, issued a stark wake-up call for nations, warning that the global response to HIV is at a precarious point.
At the halfway point to the 2020 targets, the report warned that the pace of progress was not matching global ambition. "We are sounding the alarm", said Michel Sidibe, Executive Director of UNAIDS.
"Entire regions are falling behind, the huge gains we made for children are not being sustained, women are still most affected, resources are still not matching political commitments and key populations continue to be ignored. All these elements are halting progress and urgently need to be addressed head-on," Sidibe said.
Global new HIV infections have declined by just 18% in the past seven years, from 2.2 million in 2010 to 1.8 million in 2017, the report noted.
Although this is nearly half the number of new infections compared to the peak in 1996 (3.4 million), the decline is not quick enough to reach the target of fewer than 5,00,000 by 2020.
In 2017, an estimated 36.9 million people globally were living with HIV and 21.7 million people were accessing treatment, it said.
The report also shows that key populations are not being considered enough in HIV programming.
Key populations and their sexual partners account for 47% of the new HIV infections worldwide and 97% of new HIV infections in eastern Europe and central Asia, where one third of new HIV infections are among people who inject drugs.
"The right to health for all is non-negotiable," said Sidibe.
"Sex workers, gay men and other men who have sex with men, prisoners, migrants, refugees and transgender people are more affected by HIV but are still being left out from HIV programmes. More investments are needed in reaching these key populations," Sidibe added.
"Exciting news! Hindustan Times is now on WhatsApp Channels
Subscribe today by clicking the link and stay updated with the latest news!"
Click here!
Get
Latest India News
along with
Latest News
and
Top Headlines
from India and around the world