Militants release 3 abducted relatives of Kashmir policemen
In the last three days, militants have abducted eleven relatives of Jammu and Kashmir policemen, reports say.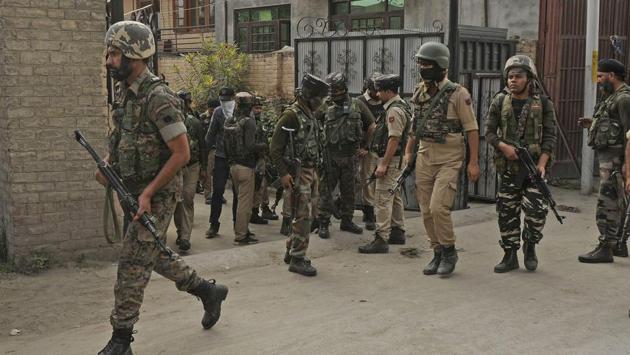 Updated on Aug 31, 2018 07:26 PM IST
Jammu and Kashmir deputy general of police Shesh Paul Vaid on Friday said militants have released three of the eleven relatives of state policemen abducted since Wednesday.
"Three of the relatives -- two hailing from Kulgam and one from Pulwama -- have been released," said Vaid, quoted news agency ANI.
The issue has been causing the authorities intense concern. Even as security forces were working on a strategy to recover the hostages safely, a statement purportedly issued by Hizbul operational commander Riyaz Naikoo on the social media stated that militants would henceforth follow "an eye-for-an-eye policy".
"The police have compelled us to follow the course of an eye for an eye and an ear for an ear. Policemen are advised in their own interest to give up their jobs or be prepared to face the worst," Naikoo, whose father was arrested by police two days back, said.
Former chief minister Omar Abdullah had termed the development as a worrying reflection of the situation in the Valley. "What's worse is the selective outrage - people/leaders who are so vocal about alleged security force excesses are silent about these abductions," he said.
(With ANI inputs)
Close Story