More leaders to return to Congress from 'Disappearing Azad Party'? Jairam Ramesh drops hint
Jan 16, 2023 04:52 PM IST
According to Ramesh, more leaders from Ghulam Nabi Azad's DAP will return to 'where they belong,' on Tuesday.
Congress MP Jairam Ramesh on Monday teased more 'returns' from Ghulam Nabi Azad's Democratic Azad Party (DAP) to the grand old party, and described the political outfit floated by the former Congressman as 'Disappearing Azad Party.'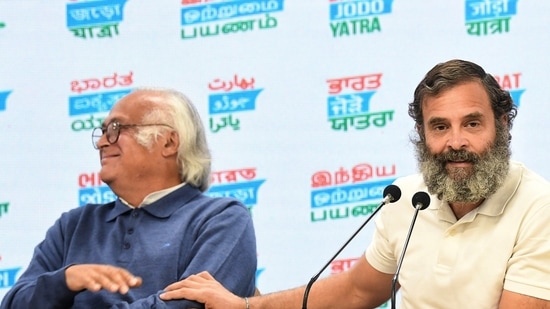 More DAP leaders will return to 'where they belong' on January 17, said the Congress General Secretary in-charge for Communications.
"Tomorrow more leaders from DAP-Disappearing Azad Party will end their leave of absence and return to where they belong. Expect news from Jammu which is all set to welcome #BharatJodoYatra on Jan 19th," tweeted Ramesh.
Earlier this month, as many as 17 leaders who had left the Congress to join Democratic Azad Party, made their way back to the Mallikarjun Kharge-led party. Former Jammu and Kashmir chief minister Ghulam Nabi Azad, who exited the Congress in August last year, announced his own party a month after his departure.
The Rahul Gandhi-led Bharat Jodo Yatra, meanwhile, will enter J&K through Jammu, the Union territory's winter capital, on Thursday, and will conclude on January 30 in Srinagar, the summer capital. As many as 23 'like-minded parties' have been invited to attend the Yatra's conclusion. Three former chief ministers of Jammu and Kashmir – National Conference's Farooq and Omar Abdullah and PDP's Mehbooba Mufti – will walk with Gandhi.
Farooq Abdullah attended the Yatra on January 3 as well, in Uttar Pradesh.