'Left for month's holiday with Ghulam Nabi Azad': Congress MP on reverse exodus
Jan 09, 2023 04:29 PM IST
Ghulam Nabi Azad had quit Congress last year.
Congress leader Jairam Ramesh on Monday took a swipe at his ex-party colleague and veteran leader Ghulam Nabi Azad after the return of 17 leaders last week. The leaders had joined Azad last year after he ended his decades-long association with the grand old party. "Members of Ghulam Nabi Azad's party have returned to Congress... they had just left for a month's holiday with Azad," Jairam Ramesh was quoted as saying by news agency ANI. Further hitting out at him, he said: "Azad must decide if he is with Modi Sarkar or secular parties."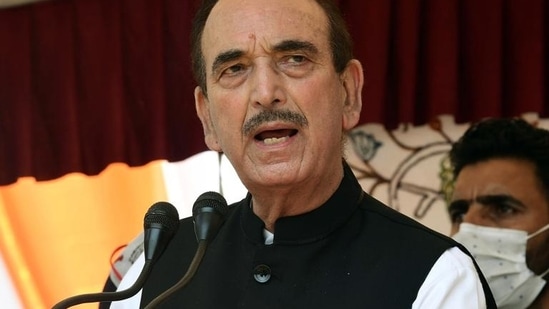 The sharp swipe comes as Ghulam Nabi Azad is busy connecting with the masses in Jammu and Kashmir, which is expected to go to polls soon. After he had quit the Congress, the seasoned leader had launched a new political party: the Democratic Azad Party (DAP). He has previously served as the union minister and has also served J&K as the chief minister.
Last week, Congress saw a comeback of several leaders who had left with Azad. Among them was Tara Chand who was quoted as saying in an HT report: "Congress gave me everything and leaving it under the influence of friendship was a great mistake."
It was viewed as a boost to the grand old party, which is looking forward to ending its mas contact Bharat Jodo Yatra on a high note in Jammu and Kashmir later this month. J&K is expected to hold polls soon for the first time after Article 370 - which gave it special status - was scrapped in 2019 by the centre and it was carved into two union territories.
(With inputs from ANI)