More single women coming forward to adopt children in India, shows data
Mar 26, 2017 07:17 AM IST
More single women are coming forward to adopt children as social mores change, government data shows.
With growing awareness and changing social mores, the trend of single women coming forward to adopt children is growing in India, government figures indicate.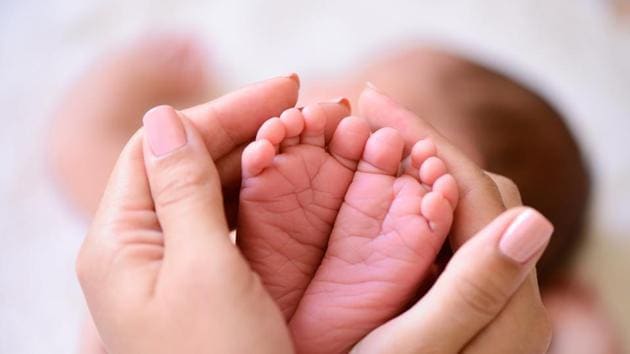 Since August 2015, when new adoption guidelines were introduced that made online registration mandatory for parents wanting to adopt, 412 single women have registered with the Central Adoption Resource Authority (CARA), an autonomous body under the women and child development (WCD) ministry that monitors and regulates adoption of Indian children.
Of this, 75 single women adopted a child in 2015. The number increased to 93 in 2016. Overall, 2,903 and 2,671 children were adopted in India in 2015 and 2016 respectively.
The number may not be much if one considers the overall adoption figures and also the 2011 Census data that pegged the number of single women (unmarried, widow, divorcee) in India at 71.4 million. However, gender experts say it's a welcome trend, considering the societal pressure on single women wanting to adopt. The numbers will only grow in the coming years, they add.
Compared to the trend, very few single men are coming forward to adopt. Since 2015, of the 28 single men who registered with CARA, only five adopted children in 2015 and seven in 2016.
The new adoption guidelines allow single parents to adopt a child. However, a single male is not eligible to adopt a girl child. A single parent will cease to be eligible to adopt a child if he attains the age of 55.
"Single women were allowed to adopt children earlier also, but not many came forward. But with awareness and societal attitude towards single women changing, more of them are coming forward to adopt. Transparent adoption procedures have also helped," Colonel Deepak Kumar, CARA secretary, said.
WCD ministry officials admit that many adoption agencies are not very encouraging when single women come to adopt despite rules that there should be no discrimination if a prospective parent fulfills the eligibility criteria.
In October 2015, the issue of adoption of children by single parents had put Mother Teresa's Missionaries of Charity on a confrontational path with the government after they refused to follow the new adoption guidelines for their orphanages and give child up for adoption to single, separated or divorced parents. The Missionaries of Charity, citing ideological reasons, have since discontinued adoption in orphanages run by them.
The overall adoption figures in India, however, continue to be low. In 2016-17 (till March 14), 2,671 children were adopted within the country. Though there is no official data, surveys done by various NGOs say there are approximately 50,000 orphans in India.
Ministry officials say the reason for this is the availability of fewer children, who are legally free for adoption in the formal system. As of now, while there are 14,000 parents in the queue who want to adopt, only 1,800 children are available.
Many orphanages do not register children they have and operate on the sly. WCD minister Maneka Gandhi had recently written to Union health minister JP Nadda, requesting him to take action against "unscrupulous" nursing homes, hospitals and their agents who do not register children born to unwed mothers or parents not desiring a child under the legal system of adoption.
Gandhi said these children are more often than not put into the illegal system of adoption.