Need to give space to newcomers for future leadership: Manik Sarkar
Feb 07, 2023 06:47 PM IST
The BJP is hoping to retain power as elections to the 60-member Tripura assembly are scheduled to be held on February 16
Communist Party of India (Marxist) or CPI (M) leader Manik Sarkar served as the Tripura chief minister for 20 years after beginning his career in student politics. He won his first assembly by-polls in 1980 and became the opposition leader in 2018 when the Bharatiya Janata Party (BJP) came to power in the state for the first time. In an interview with HT, Sarkar explained the reason for opting out of the assembly polls this month, the Left Front's attempt to reclaim its lost bastion, etc. Edited excerpts: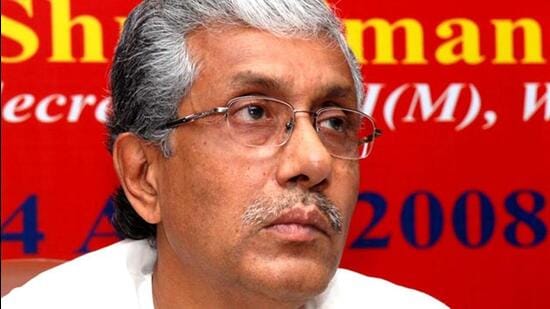 Why did you opt out of the polls?
I was young when my party allowed me to contest polls. Now, many new faces are coming up. We need to give them space and groom them so that they can take charge in the future. I cannot restrict myself to one place. I have to see the whole state.
Would not the absence of experienced leaders, including former ministers and legislators, affect the Left Front's prospects?
It might be the opposite. We have introduced nearly 50% of new faces. The nominees are fresh blood. It is a positive side. Simultaneously, there will be negative sides. We are trying to work on them by introducing our nominees to people. It is not that the former ministers were dropped. Everything happened as part of a strategy.
The Left Front and Congress have a history of violence. How did you manage the alliance?
We came together to defeat the BJP and to restore democracy, a secular environment, Constitution, to ensure jobs and food for the people. We were against each other. But the BJP has created this situation. It is their fascist attacks on the opposition that made us come together.
Democracy has been destroyed. People are prevented from voting. The opposition has been restricted from political activities. The media was also attacked in the last five years.
There is no work, no food; only starvation. It was just one party's dictatorial rule. To get rid of the situation, the CPI(M) and Congress joined hands.
We appealed to all secular and democratic forces to come together to counter the BJP. Elections came and the Congress asked whether we can fight together. We agreed.
Will you also campaign jointly?
It has already started. Our supporters will speak for Congress and theirs for our candidates wherever they have been fielded.
What are the main polls issues for the Left Front as the BJP is contesting on the developmental plank?
Restoration of democracy. The secular fabric has been destroyed. Civil Liberties and the right to vote freely have been snatched. Minorities are under threat. These are vital issues.
What developmental works have they [BJP] done? They have only cut ribbons of the projects the previous government started. The economy is in shamble. Wages under MGNREGS [Mahatma Gandhi National Rural Employment Guarantee Scheme] are not given to the workers.
People who created assets are being looted. No regular classes are held in schools. There is a shortage of doctors, nurses, and medicines in hospitals. Moreover, they misled the younger generation in 2018 by promising government jobs. No vacant posts have been filled up. Very few are recruited on a regular basis.
There is no development in the tribal areas. People realised their lies and are getting ready to give a befitting reply. That is why they started attacking people. It is very important to form a pro-people, democratic, and secular government to take care of all sections of people.
Enjoy unlimited digital access with HT Premium
Subscribe Now to continue reading