Odd-even rule back in Delhi post Diwali, from November 4-15, says CM Arvind Kejriwal
Delhi has earlier also experimented with Odd-Even plan, though opinion is divided on the gains, if any, from the rationing system.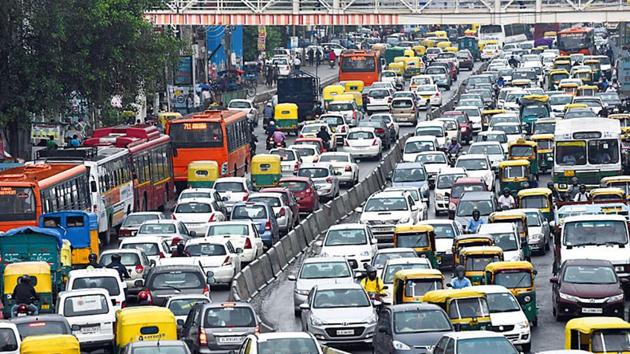 Updated on Jun 29, 2020 07:14 AM IST
Hindustan Times, New Delhi | By HT Correspondent
The Odd-Even vehicle rationing plan will be back in Delhi between November 4 and 15 to tackle pollution during winter, Chief Minister Arvind Kejriwal announced on Friday.
"The move is part of a seven-point action plan aimed at combating high levels of air pollution in winters starting at a point when crop burning starts in neighbouring states," the chief minister said.
Kejriwal, however, did not give any details of exemptions planned under the scheme this time saying, ""We will take into consideration all findings from the previous Odd-Even experience." Exemptions under earlier Odd-Even stints had generated a lot of controversy with VIPs, women drivers, two wheelers, CNG vehicles and disabled kept out of the purview of the scheme.
Watch: Odd-even scheme to make comeback as Delhi govt firms up anti-pollution plan
The action plan also includes distribution of anti-pollution masks, a tree plantation drive and mechanised sweeping of roads, Kejriwal said.
READ: AQI tracking needs sound analysis, transparent process
New Delhi is the world's most polluted capital city, according to several studies, with vehicle and industrial emissions, dust from building sites, and smoke from the burning of rubbish and crop residue in nearby fields.
The government announcement comes a day after environment experts recommended the rationing and use of face masks as "short term measures" to fight pollution during the winter months when the air quality in Delhi dips to alarming levels, the state government said in a statement on Thursday.
Kejriwal had met environment and sustainability experts to formulate winter air pollution action plan so that the city is prepared to tackle the pollution levels.
Delhi has earlier also experimented with Odd-Even plan, that allows private cars and motorbikes with odd or even numbers to ply alternate days, though opinion is divided on the gains, if any, from the rationing system.
In 2017, a joint study conducted by atmospheric scientists of IITs and IIM had revealed that in the first phase of odd-even scheme the levels of pollution declined only by 2%-3%. Only three areas in Delhi—Najafgarh, Shalimar Bagh and Greater Kailash—witnessed 8%-10% drop in pollution due to the odd-even scheme, the study showed.
Read: Mumbai's air quality best since 2015
Experts also said that the use of pollution masks could be beneficial as an effective risk-mitigation measure. "In a study done by EPIC India across 3,500 slum residents of Delhi in winter of 2018, it was found that take-up of masks was the highest when it was distributed free," the statement said.
Close Story