On Israel visit, PM Modi to meet 26/11 Mumbai attacks survivor saved by Indian nanny
Moshe was only two when he was rescued by his Indian nanny Sandra Samuel from two terrorists in the 26/11 Mumbai attacks.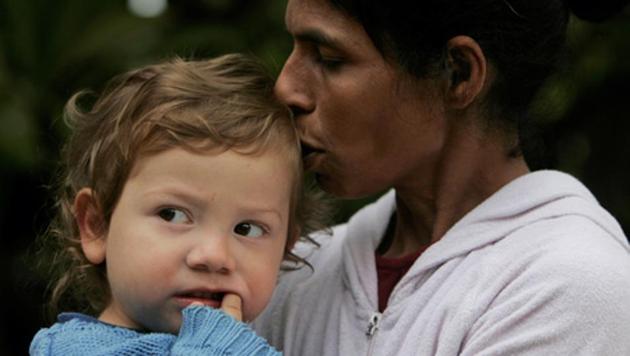 Updated on Jun 27, 2017 07:23 AM IST
The hyphenation of Israel and India in the war on terror and religious extremism is set to be reiterated before the world when Prime Minister Narendra Modi meets 26/11 Mumbai massacre survivor Moshe Holtzberg on July 5 in Jerusalem.
Moshe was only two when he was rescued by his Indian nanny Sandra Samuel from two terrorists of the Pakistan-based Lashkar-e-Tayyeba (LeT). The terrorists had killed Moshe's father Rabbi Gavriel and mother Rivkah — five months pregnant at the time— along with six others at Nariman Chabad House in Colaba in the Mumbai terror attacks.
Samuel is in touch with 11-year-old Moshe and was granted permanent resident status and honorary Israeli citizenship in 2010.
Israeli sources told Hindustan Times that the meeting should take place on July 5, but the time has not been fixed yet as Moshe lives with his maternal grandparents in Afula, 90km north of Tel Aviv. Moshe wants to be a rabbi and work in Mumbai, his grandfather Rabbi Shimon Rosenberg has said, and it is likely PM Modi will offer him all help in realising that ambition. "We are still working out the details and logistics of the meeting," said a senior official on condition of anonymity.
Modi arrives in Tel Aviv on the evening of July 4 and leaves after a two-day stay in Jerusalem, a historic visit that will commemorate 25 years of India-Israel diplomatic ties.
The Nariman House attack resonated deeply in India and Israel. Israel President Reuven Rivlin went to Chabad House on November 23, 2016, when he also visited Moshe's room. Chabad House has been restored to full functionality with the remainder of one wall whose bullet-pocked surface has been retained for as a reminder of the 26/11 horror.
Rabbi Gavriel and wife Rivkah were gunned down by Nasir aka Abu Umar and Babar Imran aka Abu Akashah on the telephonic instructions of LeT handler and pan-Islamic jihadist Sajjid Mir from a Karachi-based control room. Samuel found baby Moshe crying next to the bodies of his parents and rushed him to safety.
Including foreign nationals, 166 were killed and 600 injured in the 26/11 attacks. LeT emir Hafiz Saeed and two Pakistani Inter-Services Intelligence (ISI) officers are accused of orchestrating the massacre.
.
Close Story