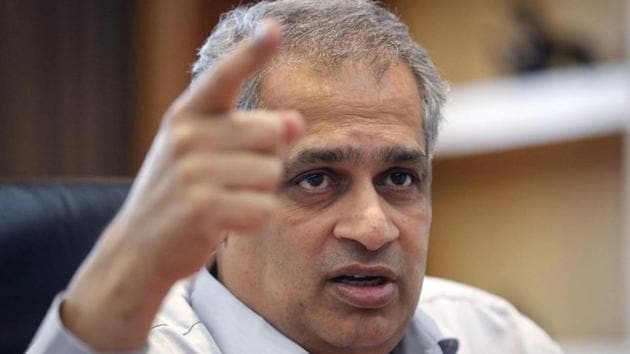 Ousted IL&FS MD Hari Sankaran arrested for abuse of power by Serious Frauds Office: Sources
Hari Sankaran has been accused of fraudulent conduct and granting loans to entities which were not creditworthy or have been declared Non Performing Assets.
UPDATED ON APR 01, 2019 11:56 PM IST
Serious Fraud Investigation Office (SFIO), the agency that investigates white-collar crimes, on Monday arrested Hari Sankaran, former vice chairman and the managing director of Infrastructure Leasing and Financial Services (IL&FS) group for "abusing" his powers by granting loans to non-creditworthy entities, causing losses to the company and its creditors, government officials said.
A special session court in Mumbai has remanded him to SFIO's custody till April 4, 2019, officials with direct knowledge of the matter said requesting anonymity.
The first major arrest has been made in connection with the ongoing investigations in to the affairs of IL&FS and its group entities. "Shri Hari Sankaran has been arrested on the grounds of abusing his powers in IL&FS Financial Services Ltd through his fraudulent conduct and in granting loans to entities which were not creditworthy or have been declared non performing assets (NPAs) and caused wrongful loss to the company and its creditors," one of the officials, quoted above, said.
The arrest is particularly made in the case of IL&FS' group company, IL&FS Financial Services Ltd, which had borrowings of more than Rs 17,000 crore from debt instruments and bank loans, the official said. Lenders who invested in the debt instruments of the company included, provident funds, pension funds, gratuity funds, mutual funds, public and private sector banks.
The alleged financial irregularities at the IL&FS group came to light last year after some of the group companies defaulted on repaying loans. Reacting fast to save the non-banking financial institution (NBFC), the government superseded the company's board in October last year and making efforts to revive the company.
IL&FS started defaulting in repaying its loans since August last year that made the financial markets panicky and it faced serious credit squeeze. Investors suspected other NBFCs. That had an adverse impact in their stock prices. IL&FS had debt of about Rs 91,000 crore and it was unable to service debt despite having adequate assets, because these assets were not liquid.
Besides SFIO, the Enforcement Directorate is also investigating affairs of the group. SFIO, which is under the administrative control of the ministry of corporate affairs, is a multi-disciplinary agency consisting of experts in the field of accountancy, forensic auditing, law, information technology, investigation, company law, capital market and taxation for detecting and prosecuting or recommending for prosecution white-collar crimes and corporate frauds.
Close