Out on bail, rape accused bishop Mulakkal back in Jalandhar
Franco Mulakkal smiled as followers showered rose petals on him. Till a few weeks ago, he held charge as the bishop of the Jalandhar diocese.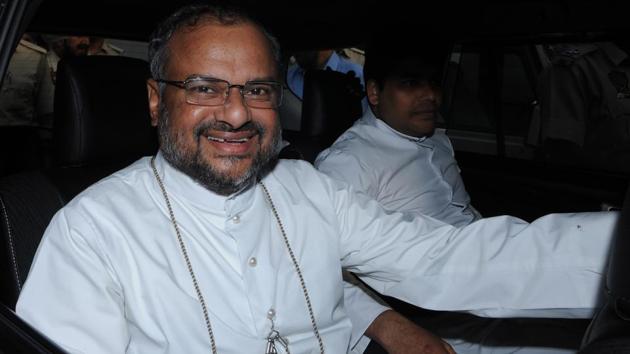 Updated on Oct 18, 2018 09:03 AM IST
Former bishop Franco Mulakkal, 54, who was granted bail in a rape case by the Kerala High Court reached here on Wednesday. He was received by Apostolic administrator of Jalandhar bishop Agnelo Rufino Gracias and a group of supporters at the Bishop House at 5pm.
"Your prayers were heard and I got the bail. I appeal to you to continue praying for me as it was the first phase while the second phase is yet to come," Mulakkal said while addressing a gathering in the prayer hall.
While interacting with the media, Mulakkal thanked the Punjabi community for their support to him and said that he was sure that justice will be delivered to him. "I am a law-abiding person and have cooperated with the police. I will continue to cooperate with the police and justice will be delivered," he said.
Sister Anu Joseph, who was there to welcome Mulakkal, said "they are happy that he has got the bail and he will be pronounced innocent soon."
Mulakkal, who was arrested in Kochi on September 21 for allegedly raping a senior nun of a convent in Kottayam four years ago and had been in Pala jail in Kerala since then. He was granted conditional bail by the Kerala High Court on Monday. Mulakkal was released from jail on Tuesday.
Close Story