A bench of justices VG Arun and CS Sudha dismissed a petition filed by the woman's father, P Joseph, alleging that the 26-year-old Jyotsna Joseph married Shejin, a Communist Party of India (Marxist) youth wing leader, under pressure in an apparent case of "love jihad".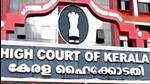 "I wish to express to the victims my sadness and pain for the trauma they have suffered. And also my shame, our shame, my shame for the inability of the Church for too long to put them at the centre of its concerns," the pontiff said in his general audience.

The Camino de Santiago is a series of paths that fan out beyond the Iberian Peninsula and spread across Europe, all end at the baroque cathedral where believers can visit the tomb of James, the apostle who (according to Catholic tradition) brought Christianity to Spain and Portugal.

An increasingly influential Polish Catholic legal institute which lobbied for the recent restriction of abortion rights in Poland is planning to open an international university in Warsaw, seeking to educate a new generation of conservative lawyers.

The US Conference of Catholic Bishops said it is morally acceptable for Catholics to use either of the two vaccines approved for use in the US despite the use of fetal cell lines for lab tests seeking to confirm the vaccines' effectiveness.