Petition in Supreme Court seeks early hearing of Ayodhya dispute, says not much progress made in mediation
The Supreme Court has given Ayodhya mediation panel, tasked with exploring the possibility of an amicable settlement of the decades-old issue, till August 15 to find a solution.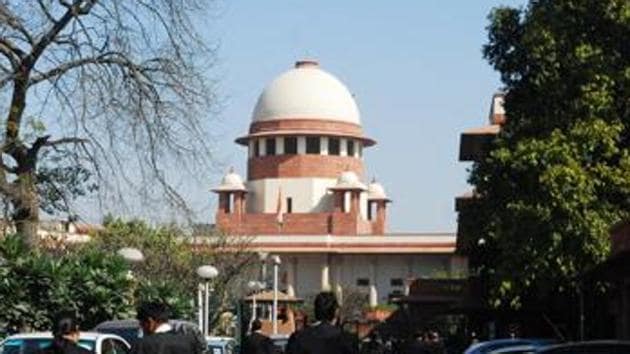 Updated on Jul 09, 2019 09:33 PM IST
Rajendra Singh, survivor of Gopal Singh Visharad who was the first to approach the court in 1950 that triggered the civil dispute, on Tuesday approached the Supreme Court to request an early hearing of the case. He told the government that the mediators appointed by the top court earlier this year had not been able to make much progress.
Chief Justice Ranjan Gogoi, who was heading a bench of judges, told Gopal Singh Visharad's lawyer that he would look into the request.
The top court had set up a mediation panel in March this year and mandated the three-member group led by retired judge FM Khalifullah to explore the possibilities of arriving at a negotiated settlement to the dispute that has also shaped the country's politics.
In May, Justice FM Khalifullah returned to the Supreme Court to seek more time. Its new deadline expires on August 15.
Gopal Singh Visharad's request to the top court is in line with the ruling BJP and the Uttar Pradesh government's push for an early decision.
When the suggestion for mediation was first made, the Uttar Pradesh government and the Hindu parties, except the Nirmohi Akhara, a religious denomination that is one of the main parties to the civil suit, had opposed it. The Muslim side in the dispute, however, had welcomed the top court's initiative.
Also Read : Ayodhya case mediation explained
The judges had, however, explained that they wanted to give mediation a chance in an attempt to "heal relationships".
The top court is hearing petitions challenging a 2010 Allahabad High Court order that trifurcated the 2.77-acre-site between the Nirmohi Akhara, the Sunni Central Waqf Board, and Ram Lalla [the child deity]. The court is also considering a petition by the Centre, which wants to release 67.7 acres of land acquired in 1993 around the site — except for .303 acres on which the actual disputed structure stood — to its original owners.
Also Read | Yet another opportunity to amicably resolve Ram temple tangle: Opinion
Close Story