Ayodhya mediation panel gets new August 15 deadline from Supreme Court
Justice FM Khalifullah, who heads the three-member mediation panel, had sought more time from the Supreme Court to complete the task.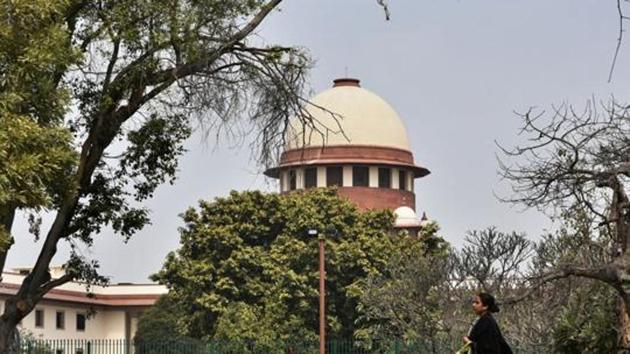 Updated on May 10, 2019 12:37 PM IST
Hindustan Times, New Delhi |
HT Correspondent
The Ayodhya mediation panel, tasked with exploring the possibility of an amicable settlement of the decades-old issue, has been given time till August 15 to find a solution.
"We're not going to tell you what progress has been made, that's confidential," Chief Justice Ranjan Gogoi said during the hearing on Friday.
After chairman of the mediation panel, Justice FM Khalifullah sought more time to reach a solution, Rajeev Dhavan, advocate for Muslim parties, said they support all attempts at mediation if a conclusion can be reached.
The other members of the mediation panel are the Art of Living founder Sri Sri Ravi Shankar and senior advocate Sriram Panchu, who is a trained mediator.
According to the court order, the mediation was to take place at Faizabad.
Also read: Ayodhya case mediation explained
The top court had directed both sides — Hindu and Muslim organisations — to maintain utmost confidentiality during the process of mediation, which was to be held in-camera.
The court is hearing petitions challenging a 2010 Allahabad High Court order that trifurcated the 2.77-acre-site between the Nirmohi Akhara, the Sunni Central Waqf Board, and Ram Lalla [the child deity].
The court is also considering a petition by the Centre, which wants to release 67.7 acres of land acquired in 1993 around the site — except for .303 acres on which the actual disputed structure stood — to its original owners.
The suggestion for mediation in the matter was opposed by the Uttar Pradesh government and the Hindu parties, except the Nirmohi Akhara, a religious denomination that is one of the main parties to the civil suit, but was welcomed by the Muslim side.
The court had for the first time suggested mediation as a possibility to resolve the contentious dispute in a hearing on February 26.
The judges suggested an amicable resolution while telling the parties that they were seriously "giving a chance for mediation" in an attempt to "heal relationships". "Don't tell us history. We have also read history. Do not tell us what we already know. We have no control over what happened in the past...we have no control over the past. We can only undo the present, which is the dispute before us," Justice Bodbe had said during a hearing earlier this week.
Close Story
Personalise your news feed. Follow trending topics