PM Narendra Modi's drive against black money also attacks dowry system
Demonetization may be a blessing in disguise for parents of brides as it had a sobering effect on one of the country's social evils – the dowry system.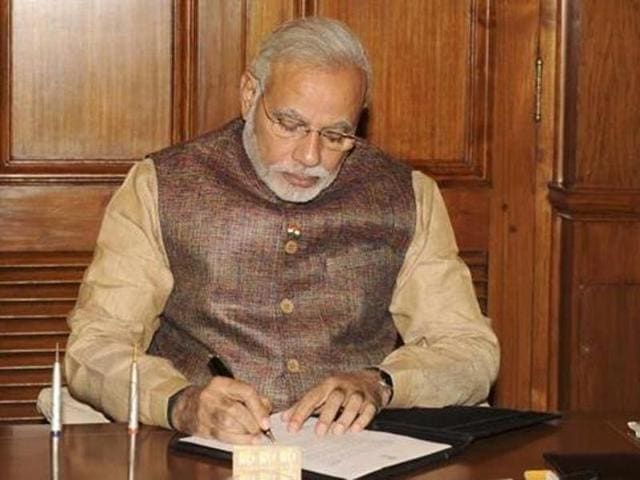 Updated on Nov 12, 2016 08:12 PM IST
An unintended impact of the demonetization plan has been people who want dowry are at their wits end.
Among those affected is a certain Gupta from Bihar where dowry is a common practice. He had asked for Rs 20 lakh in cash as dowry from the bride's parents for his son's marriage.
But the demonetization has vapourised that demand.
"I had hardly asked for anything, but now even that we can't take… this goes against our culture where the bride's parents contribute… We will have to forego that amount for now," he said.
But others such as Raman Prasad, a resident of Ranchi, Jharkhand, have found a way out. He will take the dowry in kind: a car, electronics and down payment for a flat in Noida, where his son stays.
"Who is going to risk accepting cash, now… It is the bride's parents' problem how they will arrange for the money to purchase these things," said Prasad.
Demonetization may be a blessing in disguise for parents of brides.
"With demonetization, you get the unaccounted cash out of the system. That will reduce pressure of the bride's families. The cost of the wedding will also come down as dowries will come down... Avenues of spending are shrinking, and no matter how you go about it, there will be a negative impact on dowry," said Amit Nandkeolyar, assistant professor of organizational behaviour at Indian School of Business.
Another family in Mumbai, which had taken Rs 15 lakh as gift, returned the money to the bride's parents.
Close Story