Policy in pipeline: Secondary schools in U.P. to generate revenue, use money for upkeep
Published on Jan 22, 2023 08:18 PM IST
The department of secondary education in U.P. has already prepared a policy draft and sought suggestions from the public.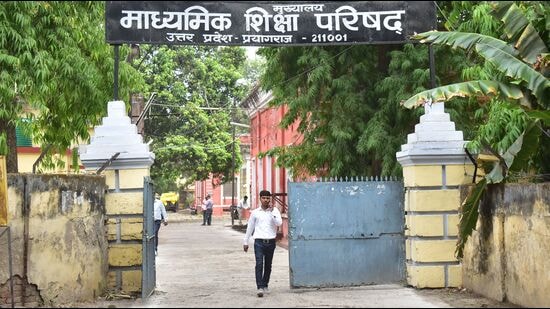 PRAYAGRAJ Secondary schools affiliated with Uttar Pradesh board may soon be able to generate enough revenue to look after their upkeep, reducing their dependence on public funds. To this end, the state government will soon formalise a policy aimed at helping around 28,000 secondary schools -- government, government-aided, and self-finance -- affiliated to U.P. Board.
In this regard, the department of secondary education in U.P. has already prepared a policy draft and sought suggestions from the public. The proposed policy has been uploaded to the official website of the Uttar Pradesh Madhyamik Shiksha Parishad (UPMSP) (https://upmsp.edu.in/) and to that of the state secondary education department (https://madhyamikshiksha.upsdc.gov.in/), said Mahendra Dev, director of education. Any individual can send suggestion via email -- schoolincomesuggestion@gmail.com -- by January 27, added Dev.
The policy proposes setting up of a committee at the district level to consider each of the proposals of the schools concerned aimed at increasing their respective income and granting permission to institutions to proceed ahead or not with a given proposal. These six-member committees would be headed by the district magistrate concerned as its head, chief development officer as its vice-president, the district inspector of schools as its member secretary besides the finance and accounts officer, and the manager and the principal of the school concerned as members.
Some of the ways in which the policy, a copy of which is with HT, envisages these institutions to generate funds using own resources include -- allowing the school premises to be used for hosting marriage functions and other celebrations during school holidays, allowing events like sports, cultural activities, exhibition etc on vacant school land, allowing planting of crops on free land besides running nursery or Montessori classes as well as computer vocational training after school hours or even developing commercial gym and swimming pool etc on the campus.
These schools would first need to get the proposal approved at the general body meeting of their management committees and only them send the proposals to the district-level committees for approval, state the policy guidelines. The approval would be granted by the district-level committees to only those proposals that do not impact the regular teaching and learning in the school premises nor lead to a permanent or semi-permanent construction by the party to whom the school building or premises are being rented to host an event.
The schools would also have to agree to get the earning accounts duly audited by a chartered accountant and provide the same to the district-level committee concerned for scrutiny and record along with uploading them to their own official websites for transparency.