Ahead of LS polls, WhatsApp tells political parties not to spam users
Updated on Feb 07, 2019 02:58 PM IST
WhatsApp has been at the centre of controversy in India since last year after false messages spread on its platform sparked a number of mob lynchings.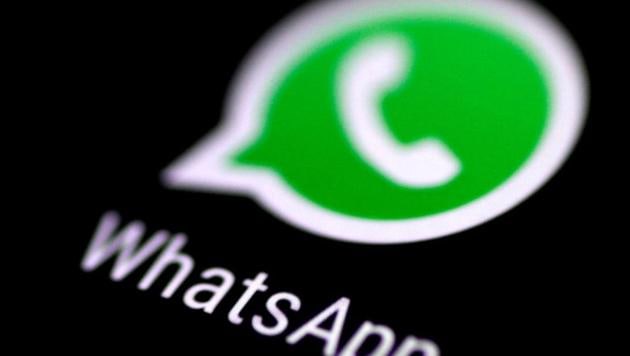 Instant messaging service WhatsApp has said political parties are not using the platform in the manner that was intended and warned them that it will ban accounts in the run up to the 2019 Lok Sabha elections if needed.
India is WhatsApp's largest user market with over 230 million monthly active users.
"We have seen a number of (political) parties attempt to use WhatsApp in ways that was not intended and our firm message to them is using it in that way will result in bans," said Carl Woog, head of communications at WhatsApp, during a media briefing in New Delhi on Wednesday.
"Over the last several months we have engaged with political parties to explain our firm view that WhatsApp is not a broadcast platform; it is not a place to send messages at scale; and to explain to them that we will be banning accounts that engage in automated bot behaviour and we do this regardless of the purpose of this account. We are trying to maintain the private nature of our platform," added Woog.
WhatsApp also released a white paper titled "Stopping abuse: How WhatsApp fights bulk messaging and automated behaviour" on Wednesday and said its top priority is to fight automated behaviour on the service. Globally, the company has removed over 2 million accounts a month for the past three, on account of bulk or automated behaviour. It has a global user base of 1.5 billion. The company said it had briefed the Election Commission of India and state election commissions about its preparations for the election.
Also watch: WhatsApp launches first TV campaign to fight misinformation in India
The Facebook-owned platform has come under fire, in India and elsewhere, for propagating the spread of Fake News. In India, for instance, several instances of lynching last year have been attributed to fake messages about kidnappers or cow smugglers doing the rounds of WhatsApp. The matter was significant enough for the Indian government to seek a response from WhatsApp, and for the messaging platform to take out full page ads, and put in place measures such as labelling forwarded content and restricting the number of forwards to five.
"We have also engaged with numerous political parties to ensure they are aware of our terms of service and that attempting to send bulk messages on WhatsApp is not allowed. We will ban accounts engaging in abuse without warning—in most cases it happens automatically," added a company spokesperson in an emailed response.
"We have built sophisticated machine learning systems to detect abusive behaviour and ban suspicious accounts at registration, during messaging, and in response to user reports…These efforts are particularly important during elections where certain groups may attempt to send messages at scale," stated the white paper. The company said it has been preparing for the upcoming Lok Sabha election since the Karnataka elections held in May 2018. "We have been preparing for the India election since the Karnataka vote last year—when we saw a number of parties attempt to abuse WhatsApp," added the spokesperson.
"At that time we saw how parties tried to reach people over WhatsApp and in some cases that involved attempting to use WhatsApp in a way that it was not intended to be used," explained Woog. "As a private communications platform we believe its important to maintain the private nature of our service and to that end one of the top priorities is to fight automated behaviour on WhatsApp to deal with all messaging because that can be a source of click bait, it could also be a source of problematic content for our users," he added.
Matt Jones, a software engineer on WhatsApp's integrity team for the past three-and-half years said the company's efforts to put a limit to forwarded messages was in alignment with its efforts to tackle this abuse.
"We limited forwarding behaviour altogether, one of the first platforms to intentionally put a limit on how fast messages can spread and we extended that to users all over the world two weeks back. This will also limit the scale of viral content being shared from outside India. we are not here to give people a microphone, we are here for private messaging," said Jones.
"We have people who try exploit our service to send you click bait links and maybe even make you vote a certain way," he added. The company plans to further build its India team to engage with the government and civil society organisations.
According to Rahul Mattan, a partner-lawyer in technology and media practice at the law firm Trilegal and author of Privacy 3.0, the measures cited will be helpful to tackle abuse on the service. "Given that they can't see the content they have limited options to figure out if people are abusing their terms of service. One option is to analyse and identify patterns of behaviour that are indicative of the violations of their terms of service and those which are not. They are using machine learning algorithms to identify the probability of violations based on this observed behaviour. If a political message corresponds to the behaviour they are analysing it will get banned," he said.
The company said roughly 90% of chats on WhatsApp were from one person to another and majority of groups have fewer than 10 people. There is a small percentage of groups that are particularly large, with the largest group size being 256 members.
The EC did not respond to HT's query at the time of press.