President's Rule is contempt of public mandate, says Sonia Gandhi
Updated on Jul 15, 2016 07:51 AM IST
Sonia says Modi government scrapping welfare schemes launched by previous UPA government for the welfare of the downtrodden, farmers, minorities, children and women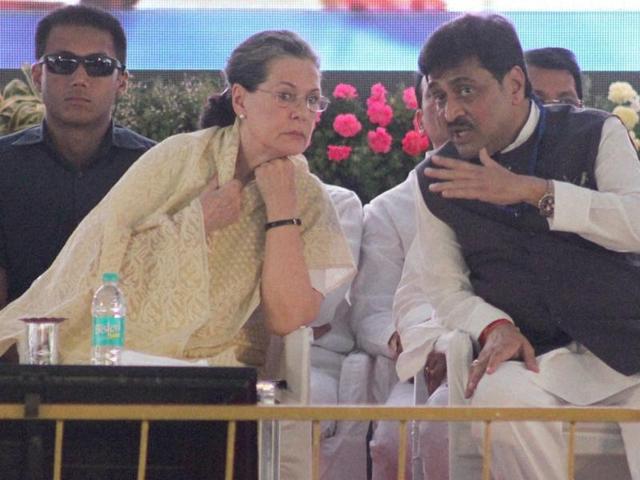 In an attack on the Narendra Modi government, Congress president Sonia Gandhi said on Thursday that the "greed for power" of the government at the Centre toppled the governments in Arunachal Pradesh and Uttarakhand.
She said the Modi government was scrapping the welfare schemes launched by the previous UPA government for the welfare of the downtrodden, farmers, minorities, children and women.
Gandhi said imposing the President's rule in the two states showed contempt for the public mandate and it was the Supreme Court that stood firm in safeguarding the democracy.
"We are very proud of the Supreme Court which has duly protected the Constitution of India and safeguarded the democracy," she said on the backdrop of the Supreme Court's decision of restoring the Congress government in Arunachal Pradesh, terming the dismissal of chief ministers Nabam Tuki unconstitutional, on Wednesday.
Sonia was speaking at a public rally after inaugurating the statue of former Maharashtra chief minister and Union minister late Shankarrao Chavan and a museum dedicated to him at Nanded in central Maharashtra.
The Congress president alleged that the central government was scrapping the welfare schemes for the backward section of the society. "As a result of the attempt by the Modi government, the section of the society was deprived from the benefits. Most parts of the country is facing the drought and the government at the Centre is responsible for it," she said.
She said the central government waived off the loans of the capitalists and the rich, but the farmers were left to suffer the most. She said it was because of the policies of the Modi government that the farmers are committing suicides. Praising Shankarrao Chavan, Sonia said he scripted policies that favoured the tribals and the farmers.
Former Prime Minister Manmohan Singh said strengthening the Congress under the leadership of Sonia Gandhi would be a real tribute to Chavan. He said he had worked with Shankarrao Chavan in the planning commission and the Union cabinet in the early 1990s.
State Congress president Ashok Chavan and other state leaders were also present on the occasion.
Personalise your news feed. Follow trending topics