Prophet remark row: India on Islamic body OIC comment- 'Expose divisive agenda'
Jun 06, 2022 11:29 AM IST
Prophet remark row: The comments have triggered a huge backlash in the western countries.
India on Monday rejected the comments by the Organisation of Islamic Cooperation or OIC amid a row over remarks by former BJP spokespersons, Nupur Sharma and Naveen Jindal, against Prophet Mohammad and his wife. The comments have angered several West Asian nations, including Qatar, Kuwait and Iran. Saudi Arabia became the latest country on Monday to join the list of nations who have issued official notes amid the controversy.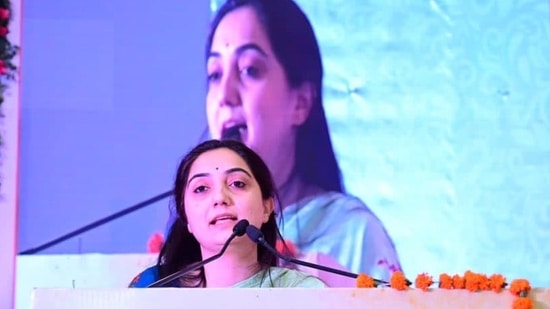 "We have seen the statement on India from the General Secretariat of the Organisation of Islamic Cooperation (OIC). The government of India categorically rejects OIC Secretariat's unwarranted and narrow-minded comments. India accords the highest respect to all religions," read a statement by the foreign ministry.
"The offensive tweets and comments denigrating a religious personality were made by certain individuals. They do not, in any manner, reflect the views of the Government of India. Strong action has already been taken against these individuals by relevant bodies," it added.
On Sunday afternoon, the BJP announced action against Nupur Sharma and another leader - Naveen Jindal - for the comments on Prophet Mohammad. Hours later, Qatar, Iran and Kuwait registered official protest. However, as India responded to the concerns, all three nations acknowledged the action against Sharma and Jindal.
Meanwhile, the central government has accused the Islamic nations body of opting a "communal approach". Lashing out at the OIC, the foreign ministry on Monday said: "It is regrettable that OIC Secretariat has yet again chosen to make motivated, misleading and mischievous comments. This only exposes its divisive agenda being pursued at the behest of vested interests. We would urge the OIC Secretariat to stop pursuing its communal approach and show due respect to all faiths and religions."
Both Jindal and Sharma apologised for the comments after the party's action. However, they also detailed the situation under which they made the remarks.
The OIC defines itself as The Organisation of Islamic Cooperation (OIC) as "the collective voice of the Muslim world". It has 57 member nations, spready across four continents.
Topics