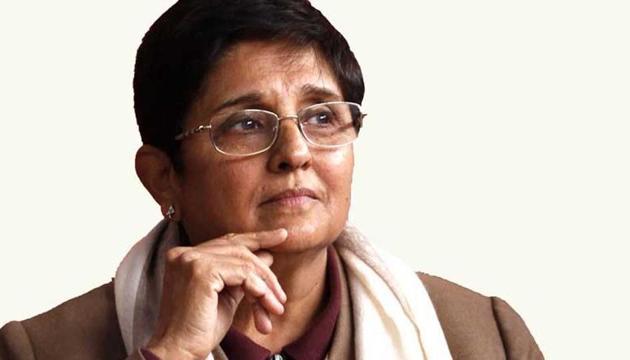 Puducherry MBBS Scam: Kiran Bedi asked CBI to investigate 778 illegal admissions
The L-G said failure to hold colleges and staff accountable for lapses meant the malaise continued in PG Admissions in 2017-18.
PUBLISHED ON SEP 18, 2017 11:10 PM IST
Puducherry lieutenant governor Kiran Bedi sought a CBI investigation into the admission of 778 medical students who were allotted seats by the Union Territory's private colleges in violation of the Supreme Court-formed guidelines.
"I am forwarding all the materials available in my office so far which makes out a serious case of criminality committed by the Private Medical Colleges in the matter of illegal admissions to MBBS Course during the academic year 2016-17 with implicit omission/commission of the bureaucracy," Bedi said in a letter, dated September 17, to CBI director Alok Kumar Verma.
The Medical Council of India cancelled the admission of 778 students (770 under all-India quota and eight under state quota) earlier this month after a probe found irregularities on part of colleges in granting seats during the last academic session.
This is the second time since June that Bedi has demanded a CBI probe into fraudulent medical admissions in Puducherry.
Bedi said the failure to hold private medical colleges and officers accountable for their lapses that the malaise continued in postgraduate medical admissions in the 2017-18 session.
"You will appreciate that your agency has already seized the irregularities/illegalities committed in PG Admissions, where 95 students have been discharged by Medical Council of India," she wrote in the letter.
"Therefore, in the interest of Justice and also to send an effective message that Rule of Law and accountability prevails I request you to take an urgent action in this matter," she concluded.
In the latest incident, Bedi had received complaints from parents alleging fraud and ordered a probe which found that of the 1,200 students who joined the bachelor of medicine, bachelor of surgery, or MBBS, in 2016, 778 were admitted overlooking the top court's directives on the national eligibility-cum-entrance test (NEET).
The state-run Indira Gandhi Medical College, which has 150 seats, is in the clean as it followed the counselling guidelines.
Of the 1,200 MBBS seats — bulk of them are with private colleges — available in the UT, 283 are set aside for students of Puducherry, or state quota, while the remaining 767 are available to aspirants from across India.
Last year, 280 state-quota seats were filled through Central Admission Committee (Centac). The three that remained vacant were added to the all-India pool, taking the number of seats to 770.
Close