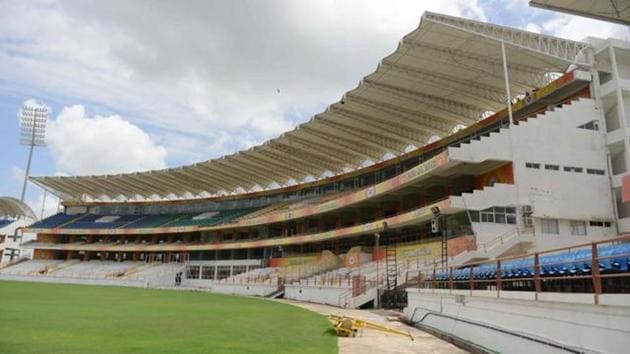 Punters put out ad, thank MP cops for allowing IPL betting 'without impediment'
An advertisement in an evening newspaper thanking Madhya Pradesh police for allowing betting in the current IPL season "without any impediment" has spurred the cops to file a FIR against the paper.
Hindustan Times, Bhopal | By Sandeep Vats and Neeraj Santoshi
UPDATED ON MAY 03, 2017 09:36 PM IST
Punters in Ujjain district have publically expressed their gratitude to Madhya Pradesh police including its director general through a newspaper advertisement for allowing IPL betting "without any impediment".
An embarrassed police has now filed an FIR against the chief editor and executive editor of the Ujjain-based evening paper which published the advertisement on Tuesday. Since the IPL season began, punters have been active in the state where the police have busted betting rackets in many areas including Gwalior, Indore, Jabalpur and Bhopal.
The advertisement in the paper carried photographs of DGP Rishi Kumar Shukla, inspector general of police (IG) Ujjain zone V Madhukumar, and SP Ujjain Manohar Singh Verma.
The advertisement says "Nirvighna Satta sanchalan par aap ka hriday se aabhaar. Soujanya: Ujjain Satoriya Sangh (Gratitude from our hearts to you for unimpeded running of betting Source: Ujjain Betting Association)
Manohar Singh Verma, superintendent of police Ujjain told HT that following the controversial advertisement, the police lodged an FIR against chief editor Ganshyam Patel and executive editor Abhay Tirwar of the Ujjain-based newspaper. They are yet to be arrested.
Verma said the case has been lodged against them under IPC Section 469 (forgery for purpose of harming reputation), 500 (Punishment for defamation), 501(Printing or engraving matter known to be defamatory) and 502 (Sale of printed or engraved substance containing defamatory matter).
When HT spoke to chief editor Ganshyam Patel, he said that he had sought explanation from executive editor Abhay Tirwar, following which he removed him from his post. Patel said the advertisement was meant to highlight the alleged large scale betting in the current IPL season in Ujjain and lack of police action to stop it. But it ended up looking as if it had been published by those involved in betting.
He said he is based in Indore while the paper is managed by the executive editor. "But I agree the names and photographs of senior police officers should not have been carried like this. Nobody has the right to defame police in any way. I have taken action against the executive editor Abhay Tirwar and removed him from his post. We have also carried an apology in the paper today."
Close