Rajbhar says those flocking rallies of opposition parties will be 'cursed' with jaundice
Uttar Pradesh minister Om Prakash Rajbhar dismisses reports of differences with the chief minister Yogi Adityanath, says "he is my captain'.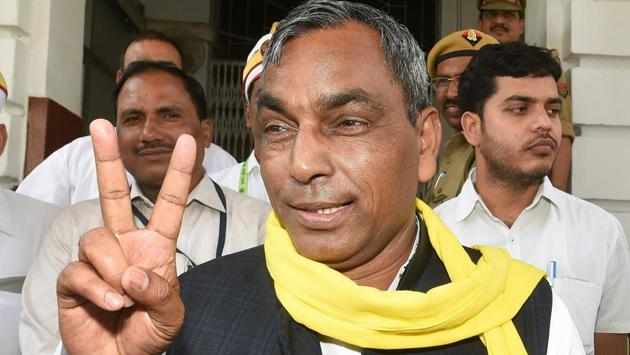 Updated on May 21, 2018 01:25 PM IST
Press Trust of India, Ballia |
Press Trust of India
Senior UP minister Om Prakash Rajbhar has sent out a bizarre warning to those attending rallies of his political rivals -- they will be "cursed" with jaundice.
The Suheldev Bharat Samaj Party president also said that those cursed will only recover when he will provide medicine (blessing).
"Until my team comes to you with a message of rally you will not attend rally of any other party. If somebody attends it he/she will have to face my curse. He will suffer from jaundice and it will be only cured when OP Rajbhar provides medicine," he said.
Rajbhar was speaking at a prohibition rally of his party in Ballia on Sunday.
The SBSP president also demanded a ban on liquor in UP to open new avenues for development.
"PM Narendrda Modi, during his election meetings in UP, had promised to implement the Gujarat model in UP. I remind him of his promise and request him to ban liquor in the state to open new avenues for development," Rajbhar said.
He said that no party has mustered the strength to raise issue of banning liquor in the state and urged women to defeat those who provide liquor for votes.
On reports that he had some differences with the chief minister, Rajbhar said, "He is my captain and I follow his directions."
Close Story