Reliance to roll out its own Covid-19 vaccination programme for staff on May 1
Reliance Industries Limited's Covid-19 vaccination programme, R-Surakshaa, will be effective from May 1.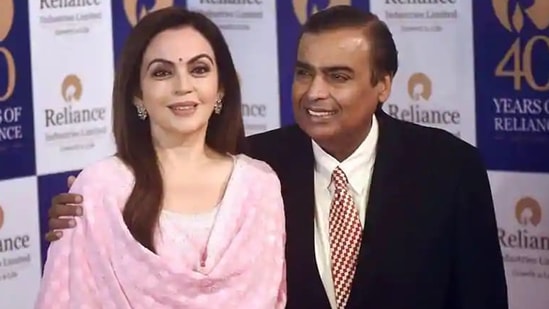 Updated on Apr 23, 2021 08:47 AM IST
Written by Prashasti Singh
, Hindustan Times, New Delhi
Reliance Industries Limited will roll out its own coronavirus disease (Covid-19) vaccination programme, R-Surakshaa, for all eligible employees, a letter released by CEO Mukesh Ambani and Nita Ambani read. "The Covid-positive caseload may rise further over the next several weeks before we begin to see a downward curve. We must be even more vigilant now and uncompromising in observing the strictest measures of safety, precaution and hygiene," the letter added.
The R-Surakshaa programme will be effective from May 1. "We urge you to avail your shot at safety without any delay and encourage your eligible family members to do the same," the Ambanis wrote.
Sharing their action plan to tackle the virus for the next three months, they urged those employees not affected by Covid-19 to support their peers who have been infected in case they need time off. "Our priority remains the safety and health of our people. Do everything possible to uphold this principle and safeguard members of your team and their families," the letter read.
The announcement comes as India registered the world's highest single-day tally for the second day in a row. As many as 332,730 fresh Covid-19 cases were recorded on Friday and the total infection count went up to 16,263,695. The number of people who died of the disease in 24 hours went up to 2,263, pushing the total toll to 186,920.
Close Story
Personalise your news feed. Follow trending topics