Sabarmati Express blast: Kashmiri man acquitted of charges after 16 years
Gulzar Ahmed Wani, who was pursuing his PhD in AMU's Arabic department, was arrested from New Delhi on July 31, 2001, and named as an accused in the case.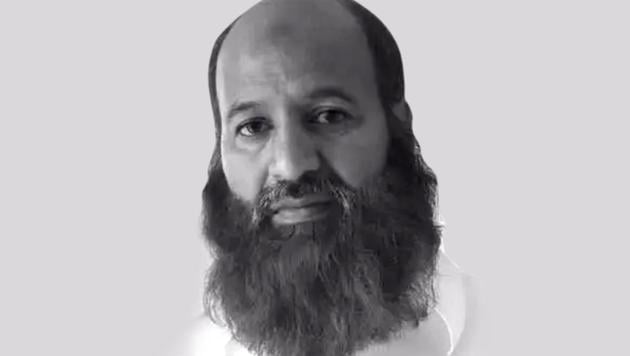 Updated on May 20, 2017 06:35 PM IST
Hindustan Times, Lucknow/New Delhi |
Pawan Dixit and Gulam Jeelani
A court in Uttar Pradesh's Barabanki district acquitted former Aligarh Muslim University (AMU) research scholar and suspected Hizbul Mujahideen (HM) operative Gulzar Ahmed Wani on Saturday of all charges in the 2000 Sabarmati Express blast case.
"The court of additional sessions judge MA Khan acquitted Wani and co-accused Abdul Mubeen of all the charges due to lack of evidence," Prabhat Singh, Wani's counsel said. Mobin was already on bail since 2008.
Passing the order, Judge MA Khan observed that no evidence had been produced by the police before the court against Gulzar Ahmad Wani and Abdul Mobeen.
Only of the basis of portraying them as SIMI members, the cops had made the two accused in the Sabarmati Express blast, said the court.
Over a dozen people were injured after a bomb exploded on the Sabarmati Express in Barabanki district, 25 km from state capital Lucknow, on August 14, 2000.
Wani, who was pursuing his PhD in AMU's Arabic department, was arrested from New Delhi on July 31, 2001, and named as an accused in the case. He was 28 years old.
A resident of Tapper Pattan in Baramulla district of north Kashmir, Wani, has been in jail since then. After Saturday's verdict, Wani would be a free man after languishing behind bars for 16 years. His family, the counsel said, was in Lucknow to complete his release formalities from the jail.
Wani was also accused of being a conspirator in 10 other cases of explosions and slapped with 14 FIRs in different police stations of Delhi, Maharashtra and UP prior to 2000. But he was acquitted in all other cases.
On April 25 this year, the Supreme Court termed Wani's custody spanning over 16 years without bail as "shame".
"He has been acquitted in 10 out of the 11 cases but still you want him to be in jail without bail," a bench of Chief Justice JS Khehar and justice DY Chandrachud told the counsel for UP government, who opposed Wani's bail.
The top court also fixed a date in November for his release even if the trial was incomplete.
Among the 11 cases against him, Wani was, however, convicted for 10 years for allegedly carrying explosives to trigger a blast in Delhi. But, Singh said, his sentence was suspended and that it was one of the longest jail terms for a person before being acquitted in all cases.
The only pending case against him was the Sabarmati Express train blast case.
"He would have been released on bail on November 1, 2017, as per SC's April 25 order for the prosecution could not gather the evidence [against him]," Singh said.
Close Story
Personalise your news feed. Follow trending topics