SC collegium makes judicial appointments transparent, begins posting online
Updated on Oct 06, 2017 08:15 PM IST
The Supreme Court collegium's decision comes a week after it faced severe criticism for a proposal to shift justice Jayant Patel out of Karnataka high court to Allahabad.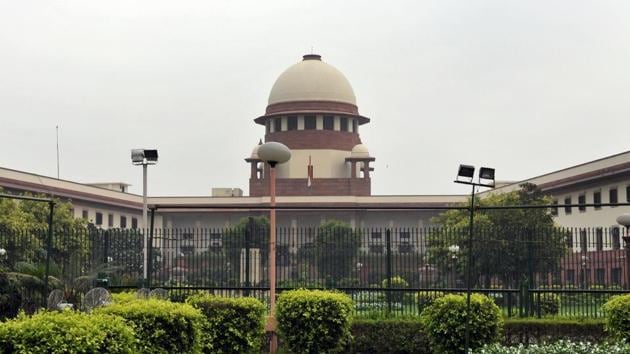 The Supreme Court collegium has begun posting all decisions on judicial appointments and transfers on its website to ensure transparency, seeking to tackle a point of friction with the government.
The collegium is a body comprising the country's five senior-most judges, including the chief justice of India, which selects judges for appointments to high courts and the Supreme Court.
All information will be available under the new tab "Collegium Resolutions" on the official portal of the top court. Details posted will also indicate the reasons for the recommendation or rejection of a name for appointment, transfer or elevation.
To start with, the collegium posted its resolutions passed on October 3 on the elevation of district judges to Madras and Kerala high courts.
The collegium system of appointment, in place since 1993, has come under criticism, especially from the government for being opaque. The Centre has been pushing to scrap it and appoint another panel – the National Judicial Appointments Commission Act (NJAC) — to decide on elevating judges, one in which the executive would have a say.
The collegium's move towards transparency comes a week after it faced severe criticism for a proposal to shift justice Jayant Patel out of Karnataka high court to Allahabad. The judge, who resigned in protest, was tipped to become the acting chief justice of the high court on October 9.
The standoff with the government has delayed the appointment of new judges to higher judiciary. The Supreme Court, with a sanctioned strength of 31, is short of six judges and is battling a backlog of 60,000 cases. Across the country's 24 high courts, as many as 413 judges' posts are vacant.
The October 3 resolution, Transparency in Collegium system, bears the signatures of all its members – chief justice of India Dipak Misra and justices J Chelameswar, Ranjan Gogoi, Madan B Lokur and Kurian Joseph.
"The decisions henceforth taken by the Collegium indicating the reasons shall be put on the website of the Supreme Court, when the recommendation(s) is/are sent to the Government of India, with regard to the cases relating to initial elevation to the High Court Bench, confirmation as permanent judge(s) of the High Court, elevation to the post of Chief Justice of High Court, transfer of High Court Chief Justices / Judges and elevation to the Supreme Court, because on each occasion the material which is considered by the Collegium is different," the collegium note said.
"Resolution is passed to ensure transparency and yet maintain confidentiality in the Collegium system," it read.
Close Story
Personalise your news feed. Follow trending topics