Supreme Court rules sex with minor wife is rape: Explaining the case, controversy
Hindustan Times, New Delhi |
HT Correspondent
Oct 11, 2017 05:53 PM IST
The Supreme Court, however, clarified that it has not dealt with the issue of marital rape.
The Supreme Court on Wednesday criminalised sex between a man and his underage wife provided the woman files a complaint within a year.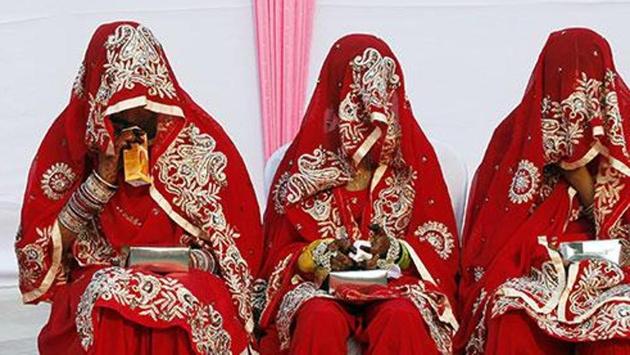 The court said the exception in the rape law that allowed a man to have sex with his minor wife aged between 15 and 18 was arbitrary and violated the Constitution. It also said the Exception 2 in Section 375 of the Indian Penal Code was contrary to the philosophy of other statutes and violated the bodily integrity of a girl child.
Discrepancy in laws
The rape law and the protection of children from sexual offences act (Pocso) disagreed on the age of consent.
Section 375 of the IPC says sex with a girl who is below 18 is rape but Exception 2 allowed a man to have sex with his underage wife even without her consent.
Under Pocso, the age of consent is 18 years.
The exception was also contrary to the child marriage act that puts 18 as the age of marriage for girls and 21 for boys.
Why government defended the exception
The government had defended the IPC exception in the Supreme Court, saying the provision was meant to protect the institution of marriage.
India has 23 million child brides and criminalising the "consummation of the marriages" as rape would not be appropriate, the Centre had said during a hearing in August, opposing a petition that wanted 18 to be the age of consent for all girls.
It also said child marriages were a reality in India where economic and educational development was uneven. "The institution of marriage must be protected. Otherwise, the children from such marriages will suffer," the Centre said.
What activists say
An NGO Independent Thought, which contested the exception, told the court in August that the inconsistency had split girls below the age of 18 into two categories.
"One, those who are not married and for them, the age of sexual consent is 18. Then there are those who are married and a husband can have sexual intercourse with his wife if she is above the age of 15, irrespective of her consent," it said during a hearing.
The petition called for uniformity in defining the age of consent. The NGO's counsel Gaurav Agrawal said Section 375 (2) IPC was arbitrary because it discriminated against a girl child who is married off before 18. The rape law made even consensual sex between a man and a minor girl an offence. "Then why should a girl of the same age suffer," he had said.
Accepting the argument, the court on Wednesday struck down Section 375 (2) of IPC.