Live Updates | 'Rahul Gandhi must apologise to nation': BJP on Rafale verdict
The important cases on which the Supreme Court delivered ruling are the review petitions on entry of women in Sabarimala temple and Rafale jet deal and a contempt case against Rahul Gandhi.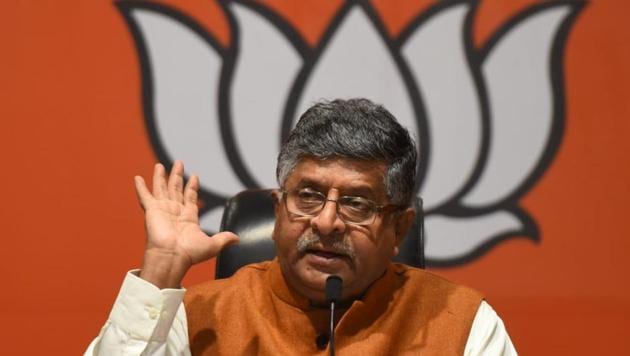 Updated on Nov 14, 2019 01:56 PM IST
Hindustan Times, New Delhi | By HT Correspondent
The Supreme Court on Thursday delivered verdict a bunch of cases including review petitions filed against its rulings on the entry of women in Sabarimala temple and the Rafale fighter jet deal.
The apex court also gave its judgement on a contempt petition against Congress leader Rahul Gandhi over his 'Chowkidar Chor Hai' remark. Gandhi, as then Congress president, had attacked the government over the Rafale deal but ran into trouble when a statement of his seemed to have attributed the slogan "Chowkidar Chor Hai" to the Supreme Court.
Here are the highlights :
-Union law minister Ravi Shankar Prasad alleged that Rahul Gandhi had lied in Parliament that French President Emmanuel Macron had allowed him to disclose details of the deal. "Mr. Macron said that he hadn't said anything like that and Mr. Gandhi was lying," he added.
-Supreme Court accepted his apology and asked Mr Gandhi to be more careful. The court has time and again said that there is no doubt about the qualities of the Rafale fighter jets: Ravi Shankar Prasad
-Rahul Gandhi quoted that the Supreme Court had said that PM Modi is a thief. There's no bigger lie than this, and today, it was proven in the Supreme Court. The SC's decision today was unanimous: Ravi Shankar Prasad
-Congress party and Rahul Gandhi must apologise to the country: Prasad
-SC verdict on Rafale is the victory of truth, India's security and recognition of the honest decision making process of the Modi government: Ravi Shankar Prasad
-Defence Minister Rajnath Singh on SC Rafale verdict: "I welcome this judgement by Supreme Court and it is a vindication of our government's stand. The transparency of our government's decision making has been given an approval by Supreme Court."
- On SC ruling on contempt case against Rahul Gandhi, BJP working president, JP Nadda said, "From road to Parliament, Rahul Gandhi and his party tried hard to mislead the country on this issue but truth prevailed. I wish Rahul Gandhi would be in country and should offer apologies to nation."
-The Sabarimala temple's chief priest on Thursday welcomed the Supreme Court's decision to refer its last year's ruling on the entry of women of all ages to the hilltop shrine to a larger seven-judge bench. "God heard the prayers of millions of believers," said Rajeevaru Kandarau , the tantri or the main priest of the Sabarimala temple.
-Kerala government welcomes the SC decision, said state temple affairs Kadakampally Surendran. He said the government always maintained that it will go by the SC decision
-SC issues notice on CBI appeal against Bombay HC order granting anticipatory bail to indira jaising and Anand Grover
-The Supreme Court says "Mr Rahul Gandhi needs to be more careful in future" for attributing to the court his remarks.
-Supreme Court dismisses contempt plea against Rahul Gandhi in Rafale case
--Rafale review petition dismissed by Supreme Court 
- Rafale verdict being read out.
- In the Sabarimala case, the Chief Justice of India, said, "the entry of women into places of worship is not limited to this temple, it is involved in the entry of women into mosques and Parsi temples."
-SC to pronounce verdict in the Rafale jet fighter deal shortly.
-Supreme Court, by a majority of 3:2, has referred the review petitions to a larger constitution bench. Justice Rohinton Fali Nariman and Justice DY Chandrachud gave dissent judgement.
- Supreme Court refers entry of women to Sabarimala to larger bench in majority verdict
- The Supreme Court has started hearing the review petition in Sabarimala case.
Close Story