Supreme Court asks CBI to give evidence for interrogation of Kolkata ex-top cop
The court said the Central Bureau of Investigation has to prove before the court that Kumar has a role to play in either suppression or disappearance of the evidence in the case.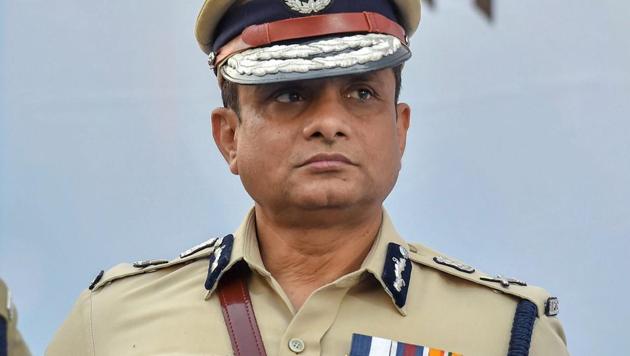 Updated on Apr 30, 2019 11:41 PM IST
New Delhi |
Press Trust of India
The Supreme Court Tuesday asked CBI to furnish evidence for seeking custodial interrogation of former Kolkata Police Commissioner Rajeev Kumar in Saradha chit fund case, saying it has to be satisfied that the agency's request was "bona fide" and not for "political purposes".
A bench headed by Chief Justice Ranjan Gogoi said CBI has to place material which can "even very remotely" show that Kumar, who was earlier heading West Bengal Police SIT probing the chit fund scam, has something to do with either destruction or disappearance of evidence related to the case.
"We have to be satisfied that you (CBI) are seeking this (custodial interrogation of Kumar) in bona fide interest of justice and not for political purposes," said the bench, which also comprised Justices Deepak Gupta and Sanjiv Khanna. Solicitor General Tushar Mehta, appearing for CBI, said he would file the evidence by tomorrow. The bench said that it will take up the matter for further hearing on Wednesday. During the hearing, the bench told Mehta, "All you have to show us is that this man (Kumar) has something to do, even very remotely, with disappearance or destruction of evidence". Mehta told the court that custodial interrogation of Kumar was necessary as he was not cooperating in the probe and he was "evasive" and "arrogant" in answering the queries put to him during his questioning by the CBI. He said Kumar was the in-charge of investigation by the SIT and had allowed the release of mobile phones and laptops, containing crucial records of alleged involvement of political functionaries in the scam, which were seized from the accused.
He said that the seized mobile phones and laptops were not even sent for forensic examination and material evidence were destroyed in the case.
Close Story
Personalise your news feed. Follow trending topics