Sonia Gandhi discharged, advised rest
The 71-year-old Congress president was stable at the time of discharge and she has been advised rest.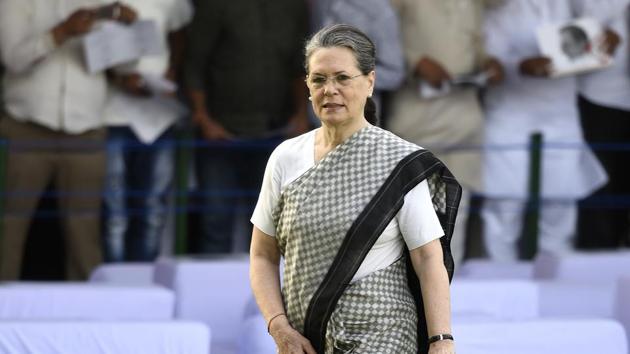 Published on Oct 28, 2017 05:09 PM IST
Congress president Sonia Gandhi (71) was discharged from Sir Ganga Ram hospital at 4 pm on Saturday after being admitted with an upset stomach a day earlier.
"Her condition at the time of discharge was stable and she has been advised rest," according to Dr DS Rana, chairman, board of members at the hospital.
This is the third time Gandhi has been hospitalised this year. In May, she had food poisoning and spent nearly a week in the hospital. In January, she was hospitalised with fever and chest congestion.
Gandhi, who also suffers from chronic asthma, has been under the care of Ganga Ram Hospital consultant pulmonologist Dr Arup Basu.
The Congress president has been shuttling in and out of the hospital ever since she collapsed due to massive electrolyte imbalance at a rally in Varanasi, fracturing her left shoulder last August.
Her daughter, Priyanka Gandhi Vadra, was also admitted to the Sir Ganga Ram Hospital in August this year due to dengue.
Her son and Congress vice-president Rahul Gandhi had earlier tweeted that she was much better.
Close Story