Stray dogs kill four-year old boy in Guntur of Andhra Pradesh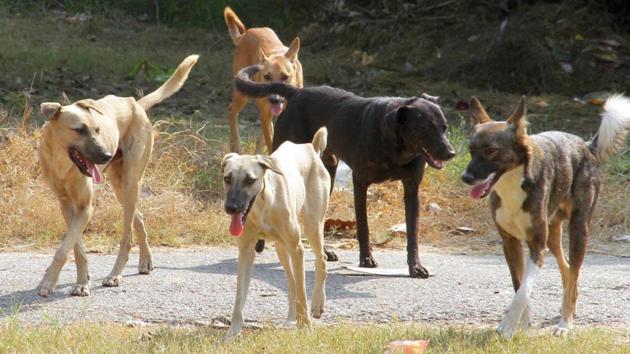 Published on Sep 22, 2017 10:05 AM IST
A pack of stray dogs killed a four-year-old boy on the outskirts of Andhra Pradesh's Guntur town as several onlookers chose to record the attack instead of trying to rescue the child.
The victim was the son of a couple who worked as labourers. The boy and his sister were left to play with other children of the neighbourhood when the parents went to work on Thursday evening, police said.
A child rights group said when the victim came out of a building where the children were playing, a pack of dogs attacked him.
"They pounced on him and bit him indiscriminately on the neck, stomach and face. Some local people noticed it, but instead of rescuing the boy, they were interested in capturing the attack in their mobile phones," Andhra Pradesh child rights association president P Achyuta Rao, who brought the incident to the notice of the media, told Hindustan Times.
It was only after the dogs killed the boy that people in the neighbourhood informed the parents, who rushed him to Guntur government hospital where doctors declared him brought dead.
Guntur General Hospital superintendent D Raju Naidu said the boy died of multiple wounds.
The Old Guntur Police have registered a case.
D Malleswari, the child's mother, told local media that she lodged a complaint with the Guntur Municipal Corporation authorities last week about the stray dogs in the colony. "My son would not have fallen victim to the stray dogs had the corporation officials responded to my complaint," she said.
Guntur Municipal Corporation commissioner Ch Anuradha said an inquiry had been ordered. She said the civic body got 3,335 stray dogs sterilised. "We do not have powers to kill them. We have been putting in our efforts to control their population," she said.
The child right association demanded a compensation of Rs 25 lakh for the kin of the boy and action against the Guntur Municipal Corporation. "We condemn the irresponsible attitude of the GMC which led to the death of the boy. We demand slapping of criminal cases against the municipal officers who failed in the eradication of stray dogs and providing street lights," Rao, said.
Close Story
Personalise your news feed. Follow trending topics