Swachh strides: Sanitation, cleanliness improved across India, says government survey
Access to community and public toilets improved, 80% respondents say. Government to release cleanliness ranking on Thursday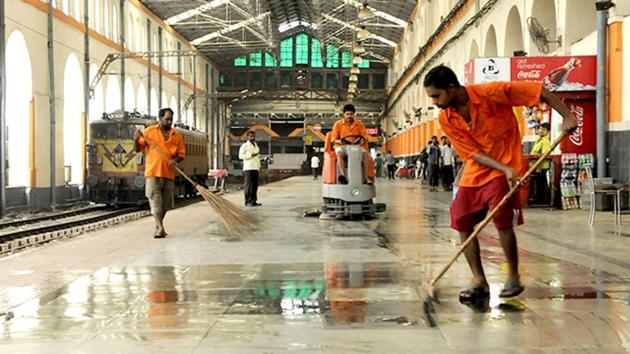 Updated on May 03, 2017 06:07 PM IST
A government study has found that its Swachh Bharat programme has significant improvement, with 82% of people surveyed reporting that they thought sanitation infrastructure was better than before.
The Union urban development (UD) ministry will announce the sanitation rankings for 434 cities on Thursday.
The rankings are based on a sample survey of more than 18 lakh people, whom officials met in person. They reported improvement in services such as availability of litter bins and door-to-door collection of solid waste.
Access to community and public toilets had also improved, 80% respondents of said.
The survey, commissioned by the UD ministry, was carried out during January and February. The 18 lakh respondents were part of a larger study that included 19 lakh more who gave their feedback online.
Over 420 assessors of Quality Council of India physically inspected 17,500 locations in 434 cities and towns.
About 75% of the residential areas in 404 cities and towns have been found to be substantially clean while railway station surroundings were found entirely clean in 185 cities.
Public toilets were ventilated, well lit and had water supply, said 75% of the respondents.
In all 2,680 residential locations, 2,680 commercial locations and 2,582 commercial and public toilets were inspected.
Close Story