Cash, jewels worth over Rs 2 lakh stolen from P Chidambaram's house in Chennai
Hindustan Times, Chennai |
M Manikandan
Jul 08, 2018 04:50 PM IST
Cash totalling Rs 1.5 lakh and gold jewels worth Rs 1 lakh went missing from P Chidambaram's house in Chennai some days ago.
Police in Chennai have taken into custody two domestic helps from the home of former Union finance minister P Chidambaram in the city's Nungambakkam area after cash and gold jewellery worth around Rs 3 lakh and other jewellery of diamonds, pearls and gems of unspecified value were reportedly stolen from the house.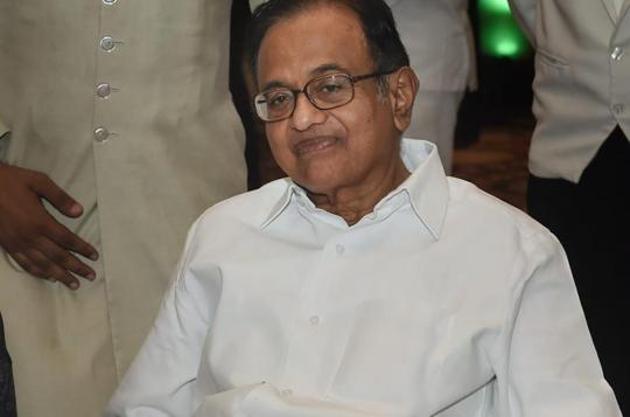 The police began an investigation into the theft after a complaint by Chidambaram's family at the Thousand Lights police station.
"We have learnt that cash worth Rs 1.5 lakh and gold jewels worth around Rs 1.5 lakh have gone missing. Also, some ancestral ornaments used by the forefathers of Chidambaram have been stolen. We are yet to assess the values of that old ornaments made up of diamond, pearls and gems," police inspector at Thousand Lights station Raja Sekar said.
The inspector said they have taken two domestic helps – a man and a woman – into custody and the enquiry is on.
"We suspect a few servants of Chidambaram's house. So we took them into the custody. An FIR also has been filed regarding the theft," the police official said.