Muzaffarnagar: Three arrested for allegedly slaughtering cow and selling meat
Jun 10, 2017 07:01 PM IST
Three persons have been arrested for allegedly slaughtering cow and selling its meat at Dadheru village in Muzaffarnagar district
Three persons have been arrested for allegedly slaughtering cow and selling its meat at Dadheru village in Muzaffarnagar district, police said on Saturday.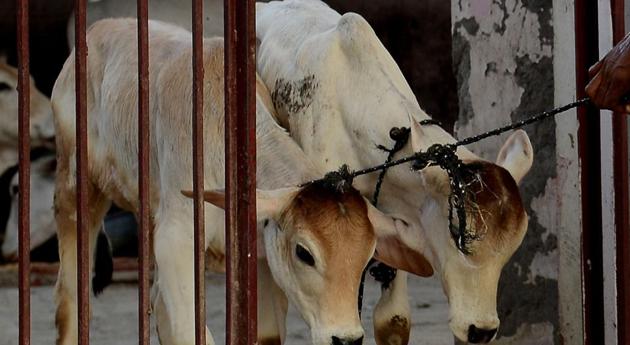 Acting on a tip-off, police raided a house in the village yesterday and found body parts of cow from there. Three men -- Liyakat, Taj Mohammad and Faizan were arrested from the spot and the meat was seized from them, they said.
Two of the accused managed to flee from the house.
The seized meat has been sent to a laboratory for examination and a case against five persons has been lodged for cow slaughter, police said.
The Centre had last month issued a notification banning sale and purchase of cattle from animal markets for slaughter.
It also prohibited practices that are cruel to animals including painting of horns and putting ornaments or decorative materials on them.