Transgenders to get pension, ration and more in Andhra; govt clears welfare policy
Dec 17, 2017 02:50 PM IST
The government will provide pensions, ration cards, housing sites and build toilets at public places for transgenders, besides providing scholarships and subsidised healthcare.
The Andhra Pradesh cabinet on Saturday approved a policy for the social upliftment of transgenders in the state by offering them pensions, ration cards, housing sites and other financial assistance for business activities.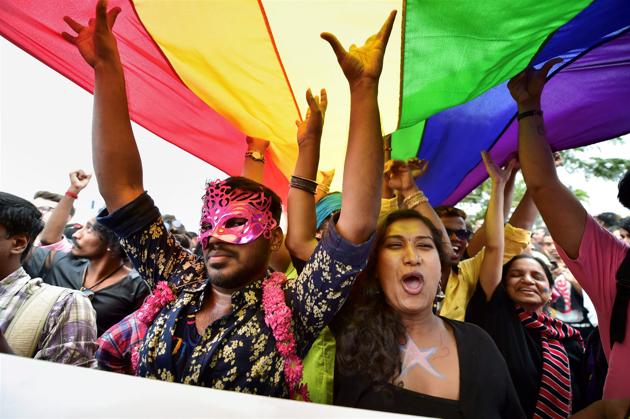 As per the transgender policy, the government will provide an amount of Rs 1,500 per month to each transgender above 18 years of age towards social security pension. The scheme will benefit an estimated 26,000 transgenders in the state.
"The cabinet discussed in detail the transgender policy, which would be kept online. We shall seek suggestions from a cross section of society on how to improve it and incorporate any other provisions so as to fine tune it," Information and public relations minister Kalwa Srinivasulu said.
According to the policy, the government will construct special toilets in public places, like malls and cinema halls, for transgenders.
They would be provided with ration cards and house sites, besides scholarships for education and subsidised bus passes for transgender students on par with other students.
"The government would also facilitate grant of loans by banks to help them start small business activities. It will also take care of their health by providing subsidised healthcare through Arogyasri scheme," the minister said.
A policy for transgenders was mooted in September this year, when chief minister N Chandrababu Naidu announced a series of sops including pensions. The cabinet gave the nod to the policy on Saturday.
In April this year, the Naidu government announced Andhra Pradesh Hijra Welfare Board to look into the welfare of the transgender community and prevent them from being subject to sexual, mental and physical harassment, besides social neglect and being ostracised by the society.