Trinamool sweeps Bengal bypolls, Mamata Banerjee says BJP's 'politics of arrogance' rejected
Updated on Nov 28, 2019 08:05 PM IST
The Trinamool Congress won the Kaliagunj assembly seat in north Bengal and the Kharagpur Sadar seat in West Midnapore district. The ruling party is winning both the seats for the first time.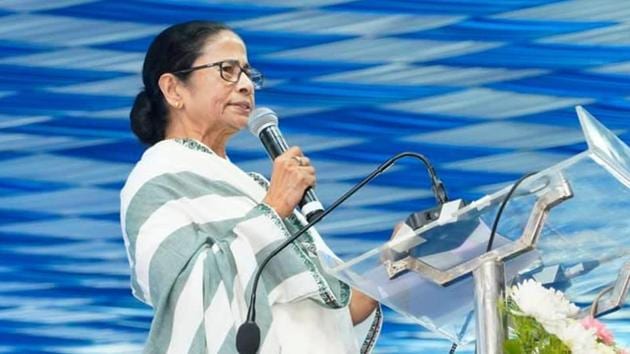 With Trinamool Congress achieved a perfect score in the bypolls to three seats in West Bengal, chief minister Mamata Banerjee on Thursday said it is the victory of people who have rejected the Bharatiya Janata Party (BJP).
"This is a victory of people. This is a victory of development. Politics of arrogance will not work. People have rejected the BJP," Banerjee was quoted as saying by news agency ANI.
"People have voted against BJP because the party they voted for at the national level is asking them to prove that they are Indian citizens," Banerjee said.
Trinamool's Tapan Deb Sinha won the Kaliaganj seat by defeating Kamal Chandra Sarkar of the BJP by 2,304 votes. TMC candidate won the Kharagpur seat by 20,853 votes. This the first time Trinamool has won these two seats.
In Karimpur, the ruling party candidate won by more than 24,000 votes.
The Kharagpur Sadar seat in West Midnapore district fell vacant after sitting legislator Dilip Ghosh was elected to Lok Sabha in the April-May general elections.
The bypoll to the Karimpur seat in Nadia district is necessitated because of TMC legislator Mohua Moitra's election to Lok Sabha from Krishnanagar. The bypoll to Kaliaganj in North Dinajpur became necessary after the death of sitting Congress MLA Pramatha Nath Roy.
The TMC tweeted that the BJP's days are numbered in Bengal. "This is the first time we are winning in Kharagpur and Kaliaganj. Minorities, Adivasis, Rajbanshi--everyone has voted for us. Courtesy is the culture of Bengal," it said.
These are first polls being held in Bengal since the BJP made massive inroads in the state by winning 18 seats out of 42.
Polling for the three seats was held on Monday. BJP's Karimpur candidate Jay Prakash Majumdar was beaten up and kicked into a roadside ditch allegedly by Trinamool workers on polling day.
Majumdar did not suffer major injuries as he fell on thick bushes The election commission has sought a report from the Bengal poll officials over the incident. Trinamool has denied any involvement in the attack.
Close Story
Personalise your news feed. Follow trending topics