Slaughterhouse case: Issue fresh licence, HC tells Yogi govt
May 12, 2017 07:28 PM IST
Interim order by Allahabad high court comes as relief for meat sellers whose licences weren't renewed by the Uttar Pradesh government after March
The Allahabad high court directed the Uttar Pradesh government on Friday to start issuing licences and no-objection certificates to meat sellers, potentially ending a stalemate over closing slaughterhouses that saw meat disappearing from local markets and popular eating joints.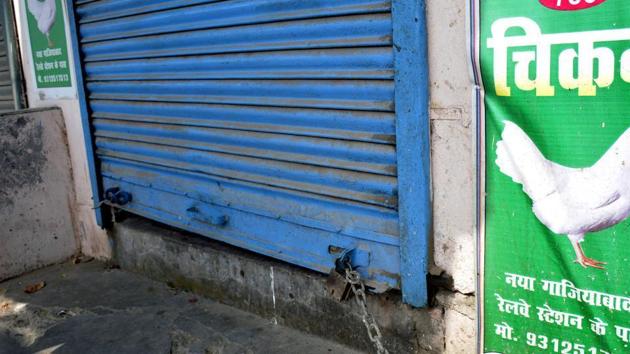 The interim order of the HC's Lucknow bench came as a major relief for meat sellers, whose licences weren't renewed by the government after March.
The bench of justices AP Shahi and Sanjay Harkauli also directed the government to file a reply on July 17 – the next date of hearing – about the steps taken in compliance of the order.
"The state government cannot shy away from its responsibility of regulating slaughter houses," said justice Shahi, while reading out the operative part of the order.
The order implies that traders can apply for fresh licences or for a renewal. Even those whose slaughterhouses were shut down can now apply.
Chief minister Yogi Adityanath imposed a ban on all illegal slaughterhouses after assuming office on March 19, fulfilling a promise in the Bharatiya Janata Party's manifesto for the UP assembly elections.
Though the action was mainly aimed at curbing illegal slaughter of cow, meat sellers alleged that authorities harassed even legal abattoirs. A section of meat sellers had even gone on a strike while Lucknow's popular eating joint Tunday -- known for its kebabs -- had shut shop for a day due to non-availability of meat.
Many also alleged that most slaughterhouses in the state were illegal because of lax procedures and lack of oversight.
The court also directed district magistrates and divisional commissioners to take appropriate action to regulate meat shops and slaughterhouses.
Along with a PIL, the court had clubbed all writ petitions seeking renewal of licences of meat shops filed by individuals.
While advocate general Raghvendra Singh represented the state government, advocate BK Singh pleaded for the petitioners.
Earlier, the advocate general pointed out that after the Food Safety and Standards Act, 2006, came into force, all other laws related to food and safety had become redundant.
The court, however, observed on Friday all provisions in local acts (nagar panchayats) had not been incorporated in the Food Safety and Standards Act, 2006.
During the hearing of the case, the advocate general also pointed out that the UP government's directive was against illegal slaughterhouses and not against establishments operating legally.
"The court's order is not against the state government. It is also a clear direction to the state government to regulate meat trade," lawyer BK Singh told HT.
"Illegal slaughterhouses and meat shops will no longer be able to operate as they used to do earlier."