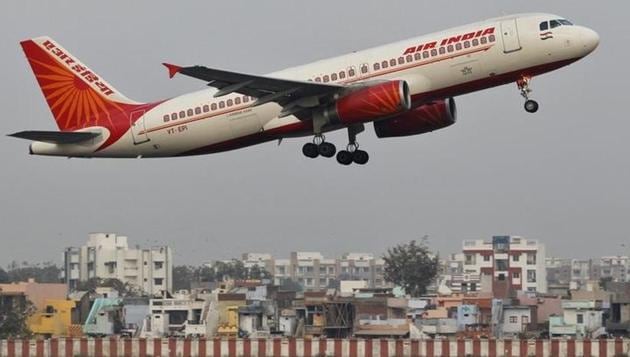 Video: AC on Air India flight malfunctions, fliers use papers to fan themselves
A video on social media, reportedly taken on the flight, showed passengers using newspapers to fan themselves during the flight.
UPDATED ON JUL 03, 2017 10:05 AM IST
The air conditioning system of a Delhi-bound Air India flight from Bagdogra malfunctioned on Sunday, leading to protests from the passengers.
In a video on social media, the passengers can be seen fanning themselves and complain to the staff on board about the malfunction.
Reportedly, the passengers complained to the flight cabin crew and were assured that the ACs would be back on after some time, but the matter was not resolved.
Few passengers also tried to put on the oxygen masks, but these too were reportedly not working.
The flight, AI-880, had 168 passengers and made a safe landing in New Delhi.
An Air India spokesperson said the passengers complained of malfunctioning of the air conditioning system in the flight and protested.
The flight took off around 6pm from Bagdogra airport and reached Delhi on time, the spokesperson said.
Some people took to Twitter to complain about the air conditioning problem in the flight.
The government decided on Wednesday to privatise debt-laden Air India, the first step of a process that could see the government offload an airline struggling to turn a profit in the face of growing competition from low-cost rivals.
Air India, once the country's biggest airline, has seen its domestic market share shrivel to 13% as private rivals such as IndiGo and SpiceJet have expanded.
Close