Vijay Mallya's personal guarantees raised exposure: Banker
Updated on Dec 07, 2017 11:34 PM IST
The extradition case of liquor tycoon Vijay Mallya, who faces charges of financial irregularities to the tune of nearly Rs 9,000 crore in India, is underway in London.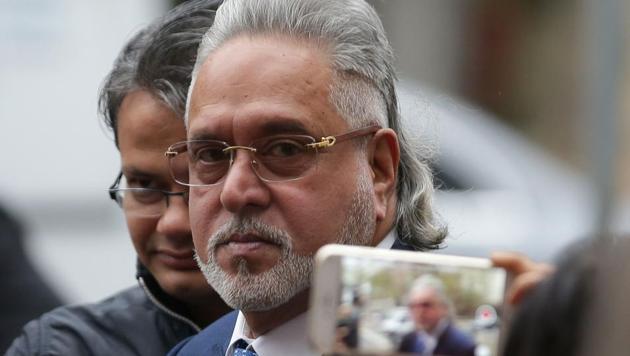 A banking expert called in to defend business tycoon Vijay Mallya on Thursday came under intense pressure from prosecution lawyers representing the Indian government as they punched holes in his arguments justifying the actions of the former parliamentarian and his companies.
Paul Rex, the expert with close knowledge of Indian banking, deposed before lunch in the Westminster magistrates court on day three of the extradition trial of Mallya, who left India in 2016 with more than Rs 9,400 crores of unpaid debts to several banks.
Rex said the businessman exposed himself to increased risk by giving personal guarantees to seek loans from IDBI and State Bank if India. He denied India's charge that Mallya had misled banks into giving the loans.
Agreeing with defence lawyer Clare Montgomery on almost all points, Rex discussed issues such as market capitalisation, brand valuation and the key status of SBI in Indian banking.
"Banks behave in a herd-like manner. A big bank like the SBI endorsing a loan application will be taken as a positive step by other banks," Rex said.
In his cross-examination, prosecution lawyer Mark Summers punched holes in Rex's statement. Rex even agreed to some of the points in India's case against Mallya.
Summers listed a number of ways in which Mallya had allegedly hidden or sold assets to prevent banks from seizing them, and asked Rex if he had considered such points while reaching his expert opinions.
According to Summers, misrepresentations were made to banks while securing loans, including not submitting a report that had valued the Kingfisher brand lower than its actual worth by consultants Grant Thornton. He claimed that money was moved around Mallya's companies, which he suggested amounted to money laundering.
The Indian side remained confident of securing Mallya's extradition by hoping to convince magistrate Emma Arbuthnot that he has a case to face in India. Proving him guilty in the British court is not the objective but to affirm that he faces serious charges in India that he needs to face in Indian courts.
A large number of internal bank documents were cited to discuss points about various loans taken by Kingfisher since 2009.
The trial resumes on Monday.
Personalise your news feed. Follow trending topics