Wife discovers spouse's affair midair, outburst forces pilot to land
Nov 07, 2017 09:00 AM IST
En route to Bali on a Qatar Airways flight, Iranian woman unlocks her sleeping husband's phone to find that he was having an affair.
An Iranian couple's holiday trip to Bali came to a halt in India when their marital discord resulted in a Doha-Bali Qatar Airways flight making an unscheduled landing at Chennai airport.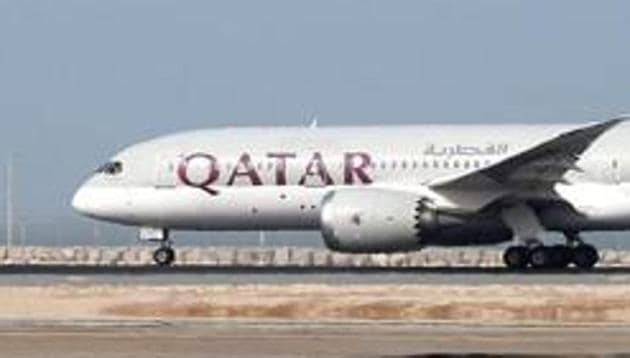 Sources said the woman turned unruly after she scanned her sleeping husband's phone only to discover that he was having an affair.
"The incident took place on Sunday morning. The Qatar Airways flight QR-962 (Doha-Bali) was diverted to Chennai after the pilot requested for it citing unruly passenger on board as reason. The woman and her husband along with their child were offloaded and the flight departed for Bali," said an officer of the Central Industrial Security Force (CISF), requesting anonymity.
The family had boarded the flight in Doha. Sources said that since they did not have Indian visas, they were kept at a detention centre.
The woman had unlocked her husband's phone using his thumb impression when he was sleeping and then blew her top after discovering his infidelity. The crew tried to pacify her but she did not listen.
"The family spent the day at Chennai airport and was sent to Kuala Lumpur by a Batik Air flight. No police action was taken," the officer said. The Batik Air flight left at 10:30 pm.
"In respect of passenger privacy we do not comment on individual cases," a Qatar Airways spokesperson said.