Delhi's VIP zone on list of 20 for smart city project
Updated on Jan 29, 2016 06:00 PM IST
New Delhi made it to the list of 'smart cities' on the basis of its proposal to harness information technology for improving its livability quotient as well as redevelop the Connaught Place shopping hub.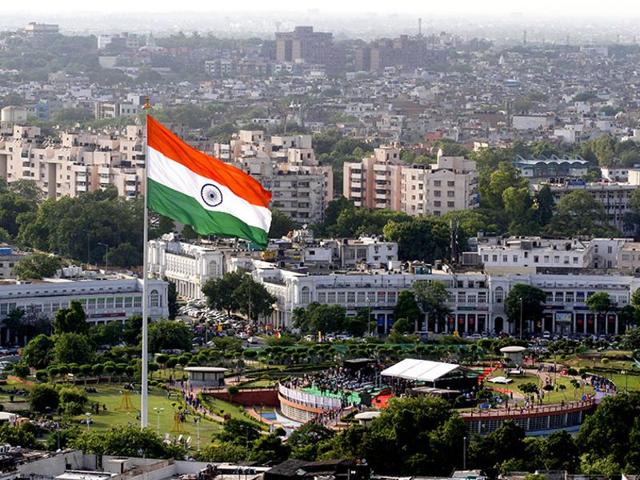 The New Delhi Municipal Council (NDMC) area, which houses bungalows of ministers, politicians and bureaucrats, made it to the first list of 20 urban centres to be developed under the NDA government's flagship smart city programme.
The leafy VIP zone designed by British architect Edwin Lutyens in the early 20th century, where a mere 1.5% of the Capital's 16.78 million people live, was on the list announced by Urban development minister M Venkaiah Naidu on Thursday despite fairing far better in terms of civic amenities and infrastructure compared to the rest of the city.
The area with wide, tree-lined promenades, spacious bungalows and the Capital's signature landmarks — but covering just 3% of the city total landmass — was ranked number 15 on the list.
In comparison, areas under the three municipal corporations of Delhi where the bulk of the city's population live, was ranked one of the dirtiest in the country in an urban development ministry survey last year. These areas got extremely poor grades in two key sanitation parameters — open defecation and solid waste management.
Read | Govt names 20 cities for smart makeover; Bhubaneswar tops list
Given the lopsided equation, questions were asked why the NDMC area was selected.
Urban development ministry officials said it made the cut not only on the basis of its proposal to use information technology to improve infrastructure and transform the area into the "world's benchmark capital city" but by taking up extensive consultations with citizens on what smart initiative they wanted.
Such consultations were one of the criteria in selection process. Another one was performance indicators on which NDMC scored well for successfully redeveloping Connaught Place and its surrounding areas.
"The NDMC areas are well-maintained on account of the VIPs living there," an official of the municipal corporation said.
The NDMC has proposed to spend Rs 1,897 crore to implement its smart city plan, saying 44% of the funds will be generated through private sector participation. The Centre will provide only Rs 500 crore.
It has proposed to develop smart bus-stops, app-integrated cycle tracks, sensor-based smart parking, e-surveillance, including e-challan for traffic violation, automatic sewer cleaning machines, geo-tagging of bins and transforming public toilets. Other projects include providing WiFi access points, air-quality sensors and noise-pollution sensors and renovating Gole Market.
The council's annual budget for 2016-17 was of Rs 3,504 crore, of which it has earmarked Rs 412 crore on capital expenditure.
Close Story
Personalise your news feed. Follow trending topics