Great power, great responsibility
Narendra Modi has established himself as the supreme leader of Gujarat. But this is not enough for him to succeed at the national level. CP Bhambhri writes.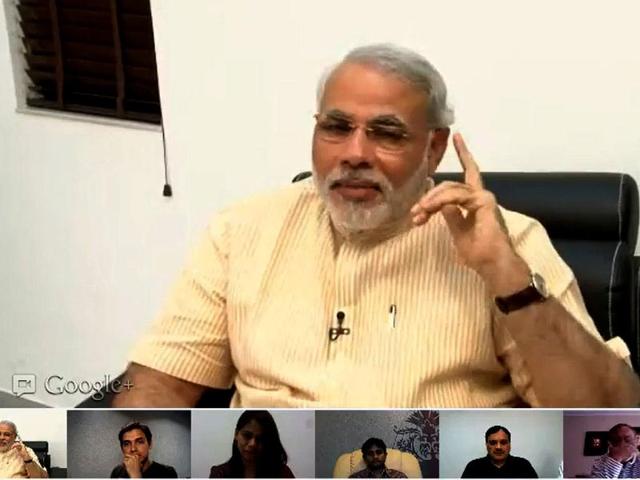 Updated on Sep 27, 2012 01:48 AM IST
The upcoming assembly elections in Gujarat are extremely crucial for chief minister Narendra Modi not only for remaining in office but also positioning himself as a prime ministerial candidate.


His political ambitions cannot be achieved without establishing his pre-eminent position in Gujarat politics and also his supposed indispensability as regards the national goals of the Sangh parivar.
And this is the reason why he has chosen to attack Rahul Gandhi, widely expected to be the Congress's prime ministerial candidate in 2014 Lok Sabha elections.
How is he going about it? By silencing all voices of dissent, including that of former chief minister Keshubhai Patel, an undisputed leader of the powerful Patel community in Gujarat.
Though Modi has succeeded in establishing himself as the supreme leader of the Gujarat BJP, this alone cannot help him to succeed at the national level. He has to prove his worth as an acceptable and legitimate leader of the man on the streets of Gujarat. Modi's tall claims - that he has transformed the face of Gujarat by focussing attention on its unparalleled economic development; that he is the sole protector of the pride of 50 million Gujaratis; and his self-congratulatory statement that it is because of his administrative capability that the state has not witnessed a single communal riot and achieved social harmony - will be tested through a free and fair electoral process.
The greatest challenge Modi has to face is that the voters of Gujarat, especially the sizeable Muslim minority and other strata of society, have to accept his credentials as his track record remains tarnished by the 2002 Gujarat riots.
Modi has to do a lot of explaining for his government's acts of omission and commission in a situation where the Supreme Court had to order that the trials should be shifted outside the state because victims cannot expect justice in Gujarat and a special investigation team was appointed to ascertain the truth behind the riots.
Now Modi is making all efforts to project himself as a tolerant, liberal and democratically elected leader. He undertook the 'sadbhavna mission' and observed a fast in 2011. This year he organised a big show on Swami Vivekananda's birth anniversary. Here it needs to be pointed out that Swami Vivekananda's message to humanity was based on the principles of brotherhood, whereas Modi is a product of a tradition that has espoused social exclusion and discrimination against minorities.
While Modi was at his job, a verdict came in August from judge Jyotsna Yajnik, who awarded rigorous imprisonment to 32, including a former BJP minister, in the Naroda Patiya massacre case. She stated that the "riot victims were targeted on the basis of a conspiracy". Though the state government was criticised in her judgement, the Sangh parivar weekly, The Organiser, in its mid-September 2012 issue praised Modi for an "impartial, non-interfering approach" that ensured "every single riot case was investigated and arrest made".
Modi, like Caesar's wife, has to be above any kind of suspicion.
Further, his claim to being the "architect of modern developed Gujarat" will also be scrutinised because the ordinary voters know it very well that story of the developmental journey of the state precedes Modi.
Though political economists of great eminence have maintained that the human agency plays an important role in economic growth, they have also asserted that development can become self-accelerating and self-generating if the state or region concerned creates solid foundations for it. Modi is stating a half-truth when he takes full credit for bringing prosperity to Gujarat.
If a leader like Modi has built a personality cult around himself, he has to take full responsibility for his failures to ensure security, freedom and justice for Gujarat. Herein lies a contradiction and this is Modi's reality.
CP Bhambhri taught politics at Jawaharlal Nehru University. The views expressed by the author are personal.
Close Story